Vogue Portugal February 2010
Another day, another Vogue. What a delightful surprise!
There's an article about fashion blogs on the February 2010 issue of Vogue Portugal and yours truly got mentioned in the article and their favourite blogs list.
Demi Moore is on the cover.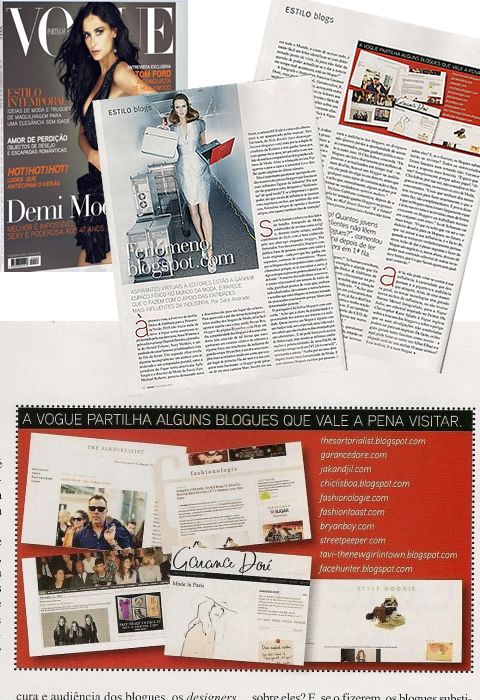 Yay!
If you are able to read Portuguese, click HERE (part 1) and HERE (part 2) to read the article.
Big hugs to my reader Joao in Portugal who sent me the scans and thank you so much Vogue Portugal for the shout out!