Valentino Snow Leopard
While the bf shopped Brooks Brothers the other day, I went to the Valentino store across the street and bought this amazing leopard-print hooded and zipped rain coat/mac. I got it on sale at 60% off. It's quite fabulous, too. The amount of stares and glances I get from people just by walking the streets of Boston rendered the whole 'cost-per-use' justification system totally irrelevant.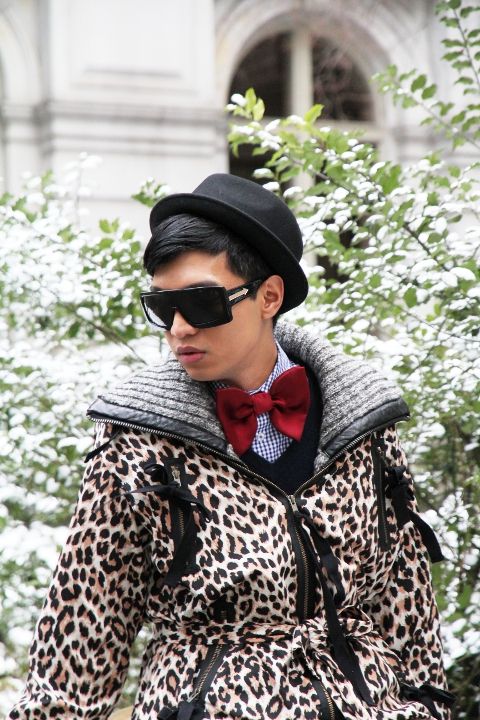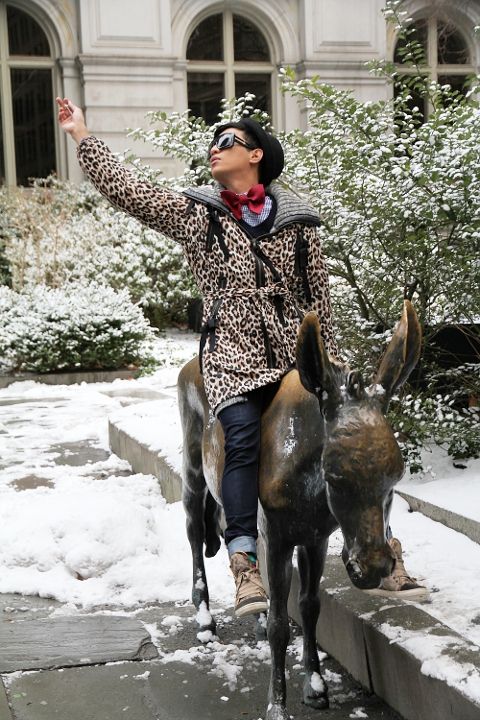 Vintage hat, Karen Walker sunglasses, Lanvin x H&M bow tie, H&M shirt, Uniqlo sweater, gray Diane von Furstenberg cardigan, Valentino rain coat, Uniqlo jeans, Hermes bag, Lanvin shoes.