My Baby Found Its Way Home
The Lanvin shoes I ordered online from Luisa Via Roma finally arrived earlier this week with no delays/taxes/etc. Strange eh? I'm starting to think Filipino customs pick their prey randomly from a hat. In any case, I'm so happy! I love these blue boxes of love.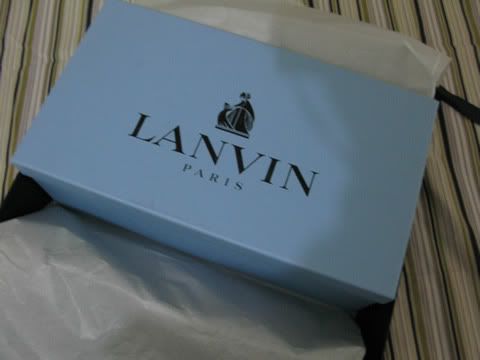 Good thing I bought this a few weeks ago when the euro-to-dollar (€322 = US$439 including shipping) exchange rate was good. Have you been keeping track of the exchange rates lately? It's insane!!!! No wonder Barney's or Aloharag charge around $650 for the same pair. Yikes.
Click click click!