El País
HOLA PAPI CHULO! HOLA CHICAS! HOLA España!
My gurl and my fellow blogger Monica aka the fabulous Miss at la Playa, saw me on today's issue of El País, Spain's largest newspaper. Oh my lord Jesus Maria Joseph and Santo Niño, no wonder I've been getting a ton of facebook requests today from gorgeous Spaniards...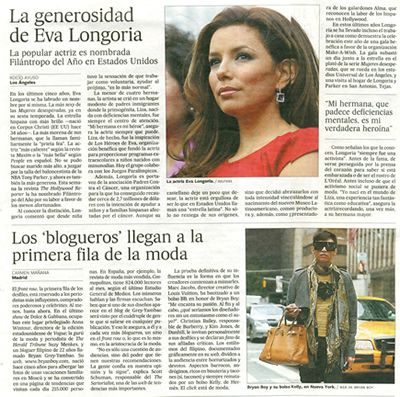 Muchas gracias... and hello to my new Spanish friends!


scan via miss at la playa