Shoes Make Me Happy
Are you enjoying the holiday shopping season? There are tons of SALE promotions everywhere. I swear to god, my heart beats faster every time I see a 'sale' sign and I always have to remind myself "Stop. Must. Save. For. Future."
I saw this hysterical sign at the ION shopping mall in Singapore yesterday morning.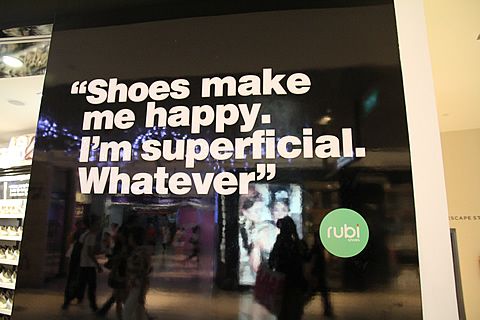 Suddenly don't feel bad about the treats I got myself: a new pair of Lanvin shoes and a Marc Jacobs bag.
I think I've worked VERY hard this year...a treat (here and there) is well-deserved, no?