Fernando and Fernando
It was fun catching up with my friends Fernando and Fernando (oh yes) over dinner at Serafina in Alameda Lorena. We talked about many, many, many things. Clearly there's no shortage of hot men in Brazil. I kid you not. It's the ultimate place to go to when you're single. It's a good thing I'm off the market and I love my partner so much otherwise I'd go man-crazy with all the mancandy around me. Whew!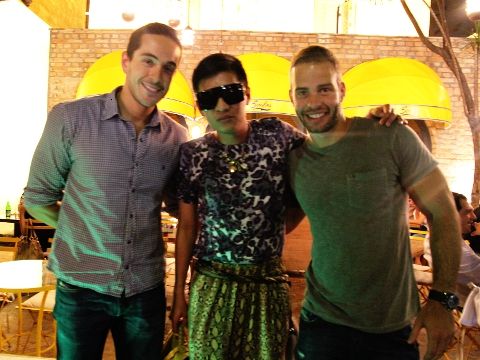 Thank you both for the lovely dinner!