Bryanboy @ NO Magazine New Zealand Issue 4
Remember the spontaneous, last-minute morning shoot I did in Auckland a few months back? Well, the latest NO Magazine (issue four) is out now. Brit naughty IT-girl Peaches Geldof is on the cover.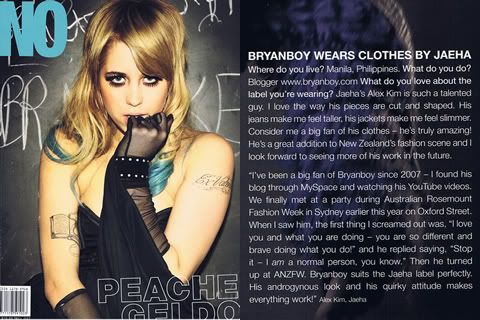 And here's me in Jaeha who I love and adore. Too bad they didn't show the red hooker heels which I LOVED.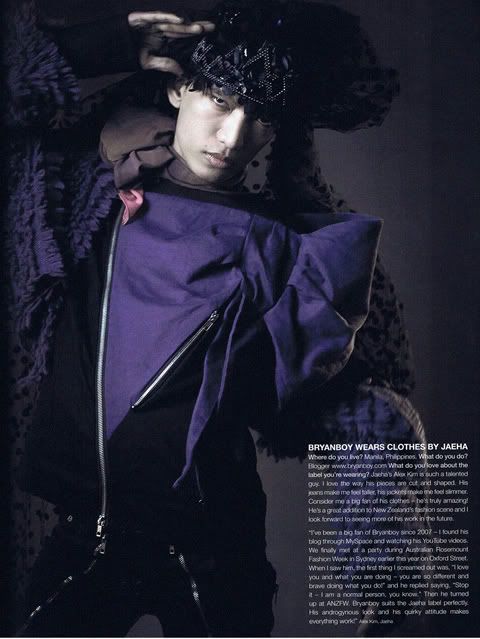 In spite of that busted face after a week's worth of late nights out, I guess you may now add "International Part-Time Supermodel" in my resume. Hahaha! ;-)
Click click click for outtakes!
Continue reading "Bryanboy and Peaches Geldof @ No Magazine New Zealand Issue 4" »