Natasha Poly for Vogue Nippon September 2010 Cover
It's only mid-July and the September covers are starting to arrive online. Vogue Nippon featured my favourite model EVER, Natasha Poly on their September 2010 cover.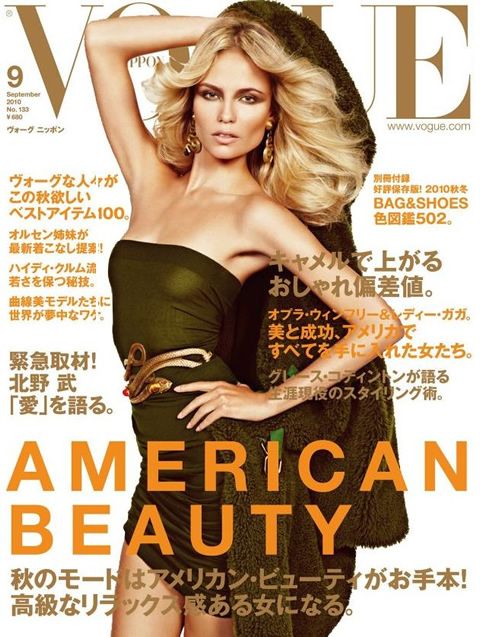 TRANNYTANTASTIC GLAMAZONIA!
I'm curious what the cover looks like in real life because she looks photoshopped. I love the styling, nonetheless.
Update: It's Natasha Poly's 29th Vogue cover... and 7th Vogue cover this year. [via khryk]

photo credit: amazon.jp