Natalie Portman for V Magazine 62
Photographed by Mario Testino. Flawless!!!!!!!!! I've said it many times in the past that I'm not really a big fan of celebrity covers especially when they're all "glammed" up. That whole Hollywood glam glam glam look is soo tired but no other magazine in America, IMO at least, do celebrity covers best other than V Magazine (ok, maybe W or Star haha). Anyhoo... it's refreshing to see someone like Natalie, who has that all-American sweetheart image, be 'edgy'.But then again, didn't she shaved her head once?
Beautiful, beautiful cover. BTW I like her nose...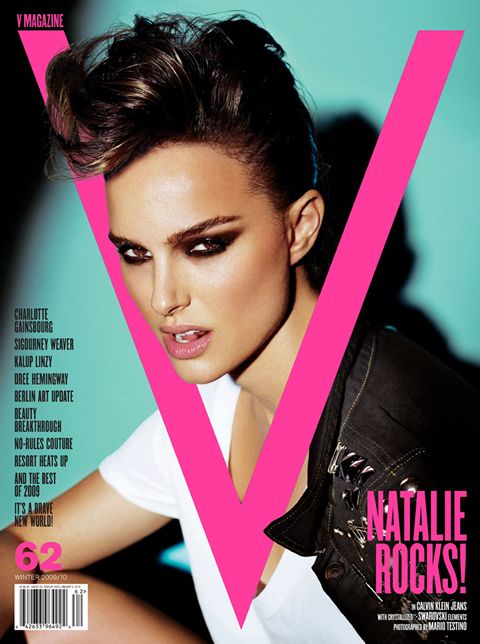 How does Natalie Portman make you feel?

photos via starworks ny