Tilda Swinton Dazed & Confused Magazine Double Cover
The ultra stunning Tilda Swinton is on the cover of the May 2010 issue of Dazed & Confused magazine.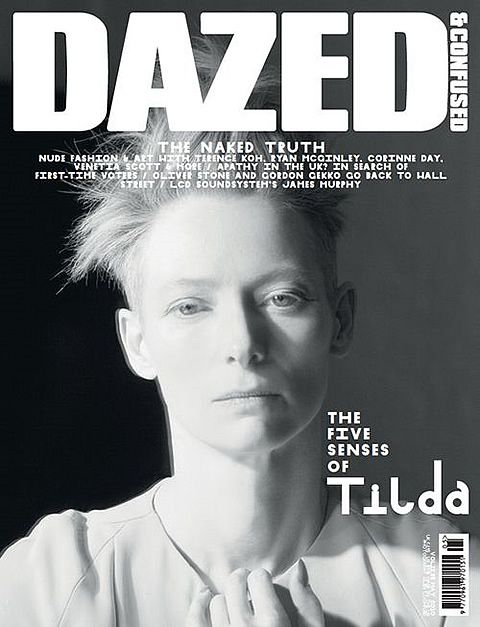 A baby elephant dies and a baby unicorn is beheaded every time someone this planet answers 'Kate Bosworth' or 'Kim Kardashian' when they are asked who their favourite stylish celebrity is. Time and time again, the only answer I'm able to give to this dreadful question is no other than the ferocious Tilda.

photo via tfs