Lady Gaga Paparazzi Official Music Video
ELECTRIFYING!
I've been very wary of Lady Gaga these days because I feel like the fame is finally getting to her head and her ego is getting bigger and bigger but oh my god, have you seen her new 'Paparazzi' music video? It was just released last night in the US. She redeemed herself and she's back in my books. AMAZING!!!

OK fine. The soft core porn at the start of the video is totally unnecessary and yes, Swedish boys will totally break your heart but the fashion, oh my god the fashion! How many designer creations can you spot on the vid? I see that she wore the same print as Inna Pilipenko at Jeremy Scott Fall/Winter 2009.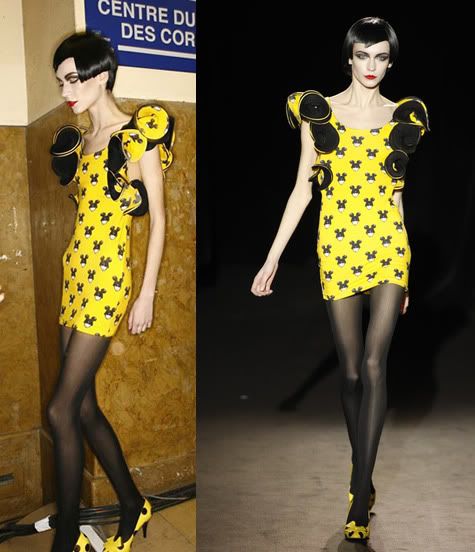 Ferosha!

photo credits: sonnyphotos via dianepernet, lexposure.net