Meeting Vogue Italia's Franca Sozzani
I've shed tears of joy when Vogue Italia invited me to spend a day with the legendary Franca Sozzani here in Milan. It's not every day you get to spend quality time with one of the world's most influential tastemakers.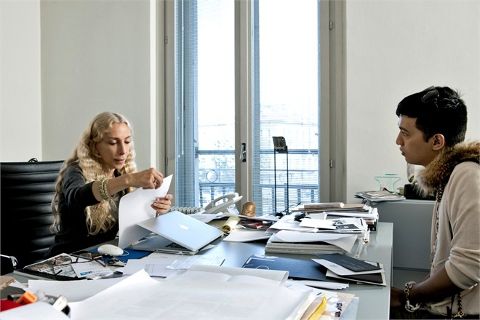 Click HERE to visit the Vogue Italia website to see some photos and to read our interview.
I'm gonna post a different blog entry later. It's 3AM here and I need to wake up in a few hours.
Thank you so much to Franca and her team at Vogue Italia for opening your doors to me. I'll forever cherish our moments for life.