Dolce & Gabbana's Androgynous Delight
Dolce & Gabbana's fall/winter 2011 collection is definitely one of my favourites from Milan last month. It's refreshing the power duo departed from their usual fare of delectable lace dresses and offered a new dressing proposition for fall: androgynous, gender-bending looks but still with the trademark Dolce & Gabbana tailoring, glitz and dazzle. I salivated over the front row because there were so many desirable pieces from the collection. The first thing I saw when I went backstage before the show was the pair of purple sequined trousers. Stefano Gabbana immediately pointed out they made it in three colors... and when I saw them on the runway during the show, BOOM!, it was a ME ME ME ME ME moment.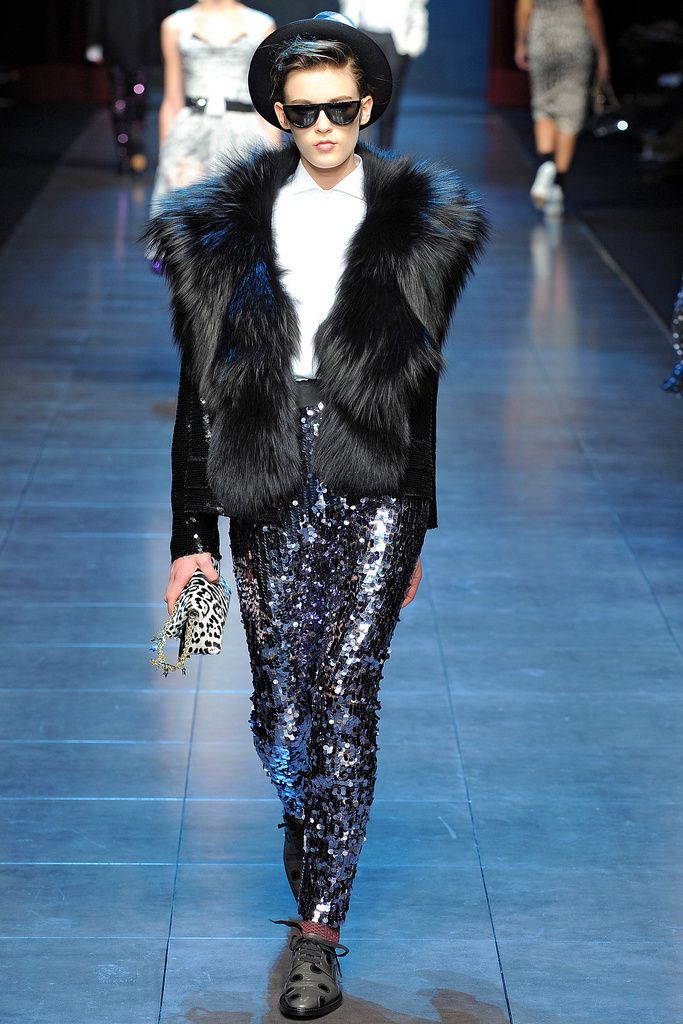 Click click click for more photos.