Creed Aventus
As much as we all love and adore fashion, sometimes you just have to leave fragrance to the people do it best. Creed, purveyors of fine fragrances since 1760, just released a new scent for men: Aventus. I know it sounds a wee bit patronizing (yes, I'm a BIG fan of Creed fragrances) but Aventus is the best men's fragrance I've owned to date.
I love fresh and fruity scent. A spritz here and there reveals a carefully concocted melange of blackcurrant, bergamot, Calville Blanc apples, pineapples, roses, jasmine, birch, patchouli, oakmoss, ambergris and vanilla. The longer it stays on my skin, the more interesting it smells.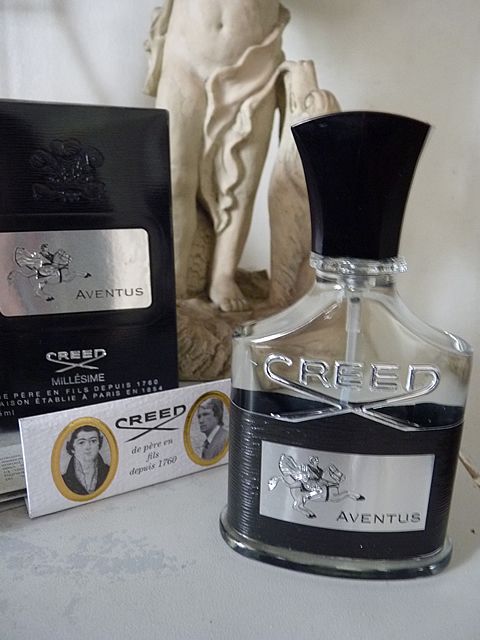 Trust me, this is gonna keep me happy for quite some time.
Pick up a bottle online at the Creed Boutique or, if you live in the USA, visit Neiman Marcus or Bergdorf Goodman and Saks Fifth Avenue in New York.