2009 V Man, Ford and Showstudio Male Model Search
As Heidi Klum likes to say at Project Rungay, I mean Runway, one day you're in, the next day you're out. Well, the amazing folks over at V Man and Ford Models are on the prowl for the next V Man model and Showstudio got it covered.
He's no papi JD but check out this 46-year old silver-haired beauty. Taylor Hicks is dat chu?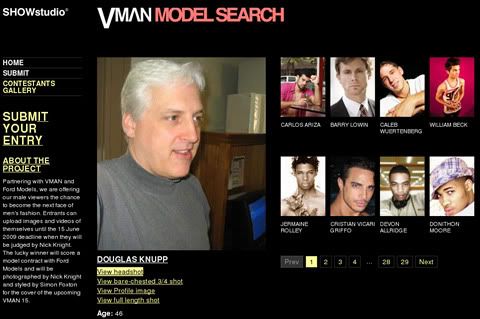 I laughed so hard when I saw his entry. Y'all know who I'm voting for this season. Douglas Knupp for the win!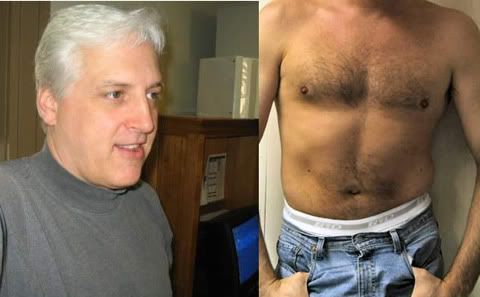 There are MOAR model hopefuls so be sure to check out Showstudio often for full coverage of this model hunt.

If you think you have what it takes to V a Male Model, click HERE. June 15, 2009 is the deadline to submit entries and the winner bags a V Man cover shot by legendary photographer Nick Knight and a contract with Ford Models.




*photo credits: v man/showstudio