Louis Vuitton Fall/Winter 2008 Ad Campaign: Eva Herzigova
And what can you say about the latest Louis Vuitton (fall/winter 2008) ad campaign featuring supermodel Eva Herzigova with a Monogramouflage bag?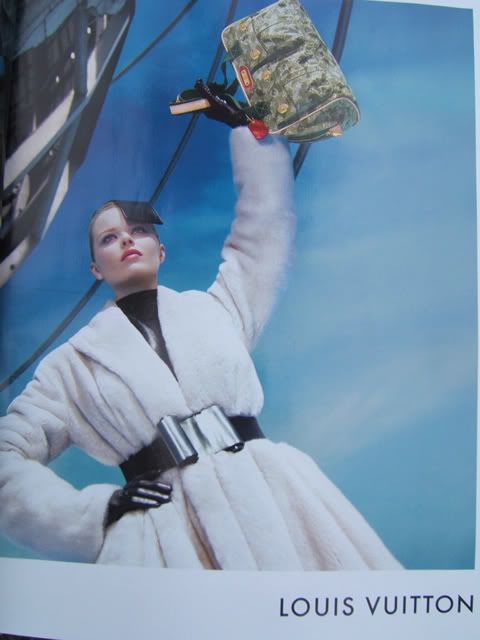 Photo via: Where The Lights End

I really love this season's LV collection. Phenomenal! THIS AD IS FIERCE! I love the outfit, the hair, the make-up, the headpiece, the backdrop and of course, **THE** pose. But most importantly, I love Marc. Hah!
I'm not digging the bag though. If I had it my way, I would've used the exotic skin clutch I liked from the show instead. But hey... it's not my job to dictate what goes where. LOL.

Love you MJ!