Commons&Sense and Commons&Sense Man Spring/Summer 2009
Remember what I told the folks over at Dolce & Gabbana/Swide when they interviewed me last week how fashion magazines are the new coffee table books? Well, a huge "care package" arrived on my desk yesterday and Kaoru Sasaki, the lovely and generous Editor-in-Chief of Commons&Sense and Commons&Sense Man Japan (who I met during my trip to Tokyo), sent me the Spring/Summer 2009 issues of his magazines.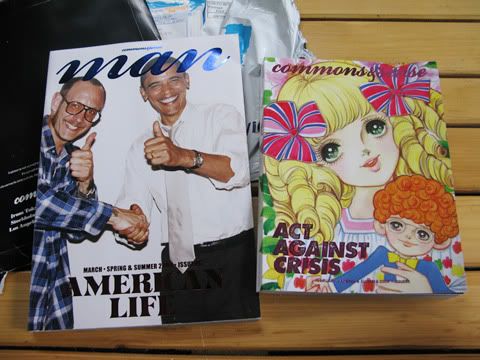 Terry Richardson and Barack Obama is on the cover of Commons&Sense Man. Click click click for a quick preview!
Continue reading "Commons&Sense and Commons&Sense Man Japan Spring Summer 2009" »