Chanel Spring Summer Backstage - Hair, Make-up and Model Overload!
Here's the scene backstage (hair & make-up) at Chanel spring summer 2011. The majority of the girls had a super straight, super sleek pony tail. As for make-up, a bit of dark eyeshadow and eyeliner to emphasize the eyes, a little bit of blush and nothing else.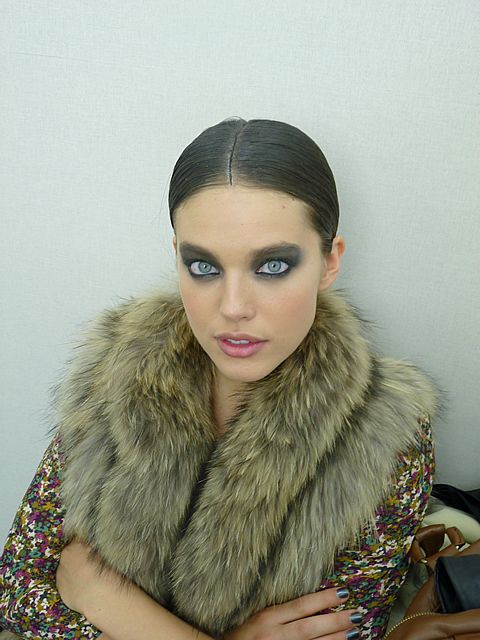 Emily DiDonato is so gorgeous, no?
Click click click!
Continue reading "Chanel Spring Summer Backstage - Hair, Make-up and Model Overload!" »