Ann Demeulemeester Spring/Summer 2010 Menswear
Can I just say I'm truly amazed with the power of twitter? First off, I have to give credit where credit is due. I recently got lost around the Trocadero area for the Ann Demeulemeester show. However, thanks to free wi-fi around Paris, I managed to update my Twitter status asking for directions. I have no idea what happened but Michele from the Ann Demeulemeester press office sent me an SMS and generously offered car service/a driver to pick me up where I was at. I thought that gesture was very, very sweet and kind. Thank you so much. Unfortunately, I wasn't able to reply because my French phone ran out of credit; my friend Sonny called me a few moments later and gave me directions, thank god.
Some of my favourite looks from Ann Demeulemeester S/S 2010 are: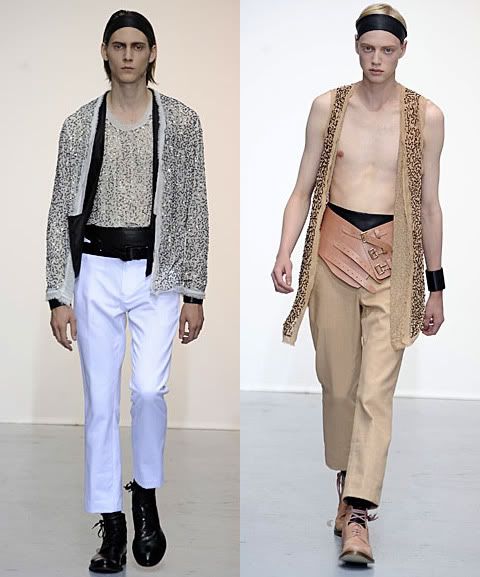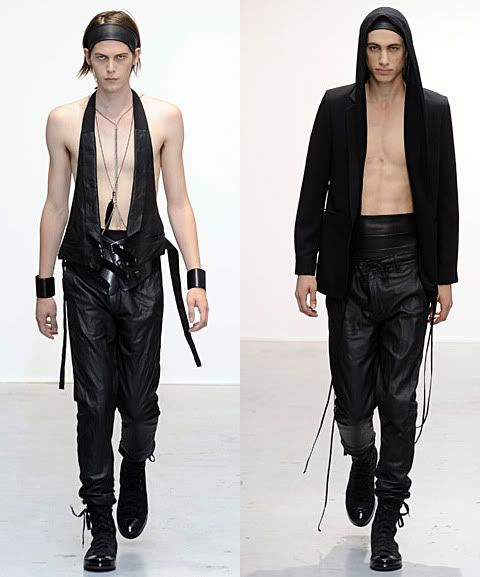 I'm getting a new phone when I'm done with my traveling. Allow me to indulge in the luxury of not being able to be contacted over the next few days. I like it!

* photo credit:catwalking