Person of Colour
Person of Colour
Yesterday was quite fruitful. I went to the chiropractor, got my hair trimmed, went to a couple of meetings, had 'after work' cocktails with the bf before making chicken noodle soup for dinner.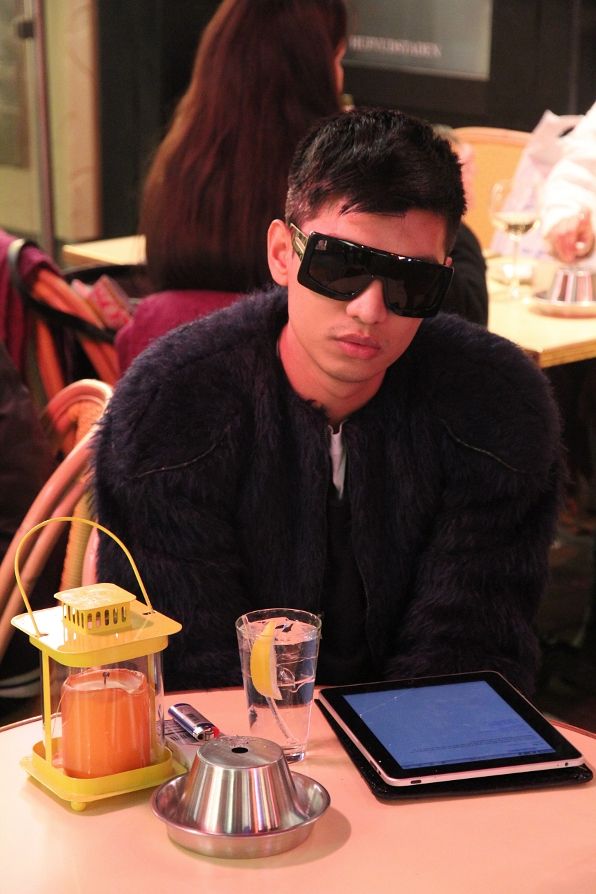 One of the things I love about dressing up is making your own individual look based on your personality, feelings and emotions. It's also fun and exciting to see how your surroundings react to your look. Instead of letting people be voyuers peeking into your life, you watch them back. Think of it as a social experiment. Some will praise you, some will be horrified, but no matter what people's reactions are, you stand by your look because it's uniquely you.
Nothing makes me more uncomfortable than allowing myself to be influenced by my environment on what or how I should dress. When I decorate my body like a Christmas tree, put things on my body, I put things because I like them. Not because it's 'appropriate', not because 'it looks good' (to who? the wearer or the eye of the beholder?), etc. I like the guilt-free feeling of not caring what others would say. I wish I could say I'm a strong person but I'm not -- 99% of the time I don't care but when that 1% strikes, it's a mindfuck!
For instance, I wore my head-to-toe orange and red look a few days ago and boy, I looked like the sore thumb. On the surface, I liked it, yes. I'm no stranger to looks -- it DOES feel good when people point, gawk and stare at me whenever I'm in, say, New York, Milan or Paris... but in monochromatic Scandinavia? Suddenly, I felt bad.
What happens when you stick someone who likes to stand out and place him or her in a society where people deliberately make the conscious effort to blend in? Standing out and looking different from everybody else suddenly becomes less challenging. It becomes easy. Way too easy.
How do you go from there? What is more challenging to the person who doesn't like to conform? To conform or not to conform?
I ended up wearing different shades of very dark blue.
follow me on Twitter