Those Prada Shoes...
Those Prada Shoes...
Ciao Milano!
I've been lusting over those spring/summer 2011 Prada shoes the moment they came out of the runway (both men's and women's) but alas, every single pair in the colors I want (black,, and blue + yellow + brown) are all sold out everywhere. It's the shoe of the season, no doubt.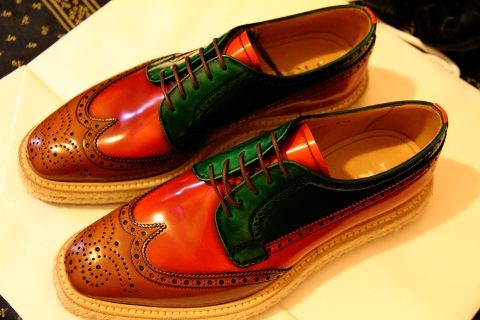 Lady luck must be on my side because this pair came in my size so I got them at Montenapoleone. It's not exactly the color combination I want but they're super nice nonetheless. I saw something in New York -- silver leather with huge, pink and white platform soles but they're not for sale. Ah well.
follow me on Twitter