Italian Sense of Humour
Italian Sense of Humour
After the Prada show early this evening, I joined my lovely friends over at Armani who gave me my Emporio Armani fall/winter 2011 invitation. Opening invites is such an exciting experience so imagine the look on my face when I saw this.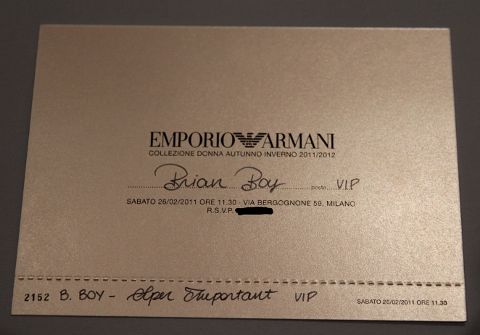 What an amazing sense of humour eh?
See you at the show on Saturday! I'm very excited.
follow me on Twitter