There's A New Student In Town
There's A New Student In Town
Harvard, we have a problem. There's a new student in town and she's gonna slice and dice every bitch that comes her way. Haha, I kid, I kid you.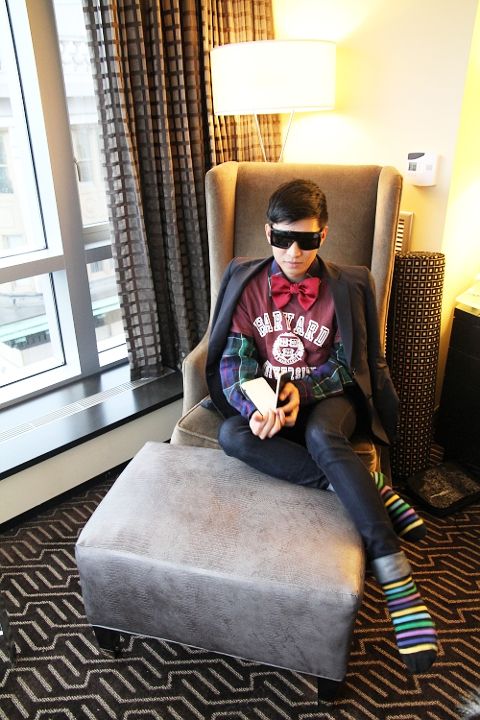 Jacket from Filippa K, sunglasses from Karen Walker, bowtie from Lanvin x H&M, vintage shirt, Harvard t-shirt from The Coop, jeans from Uniqlo, socks from H&M.
Coming up next: Bryanboy goes to Harvard.
follow me on Twitter