A Flat Situation at Prada
A Flat Situation at Prada
Now I know how Tim Blanks felt when he saw me (sans the usual vertiginous heels) the other day. While trying to find our seats at the Burberry Prorsum fall/winter show, he jokingly told me that it was the first time he's seen me at my natural height. I wore my shearling-lined men's Burberry boots at the show.
At the Prada show yesterday evening, another classy and sassy lady traded her signature skyscrapers for something a wee bit more comfortable.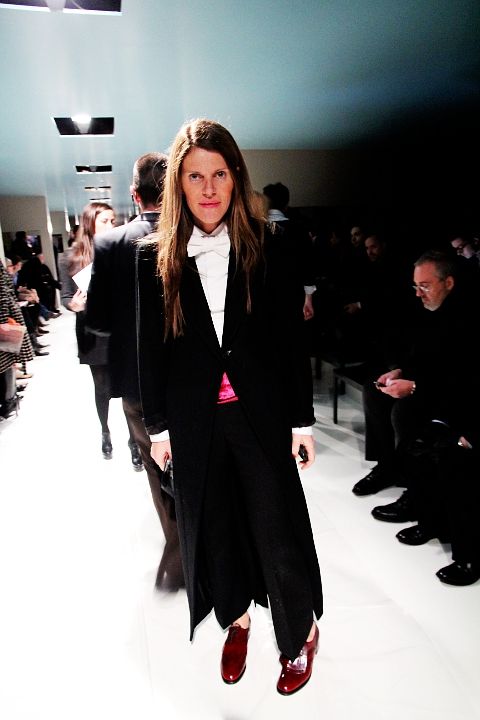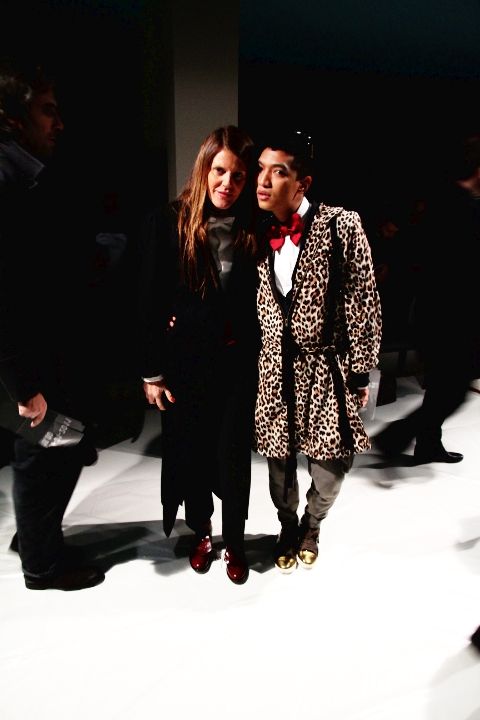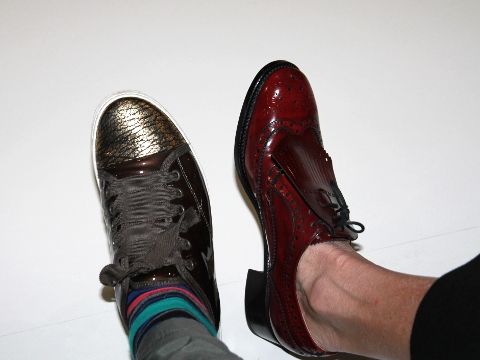 My beloved Anna Dello Russo (and Prada seatmate/next-door neighbour) wore a pair of chic Church's while I wore these patent-leather sneakers I bought at the Lanvin store in Singapore last month.
follow me on Twitter