Lunch at Pontus! Restaurant Stockholm
Lunch at Pontus! Restaurant Stockholm
Earlier this week, my friend Elin joined me for a quick celebratory lunch at Pontus! Restaurant here in Stockholm. 2011 is going to be an interesting year for both myself and my blog. I recently inked a deal with a business partner in regards to my website. After more than six years of blogging, I think it's time to take my site to another level. You know me -- I'm all about moving forward. It doesn't hurt to explore my options in pushing the envelope further. Afterall, I don't want to be one of those people who are forever stuck in the past. People sometimes complain how my blogging style changed from the way I blogged three, four, five years ago. What they fail to realize is that both me and my audience have grown... AND we're both continously growing. Tell me, who wants to be the same old, same old?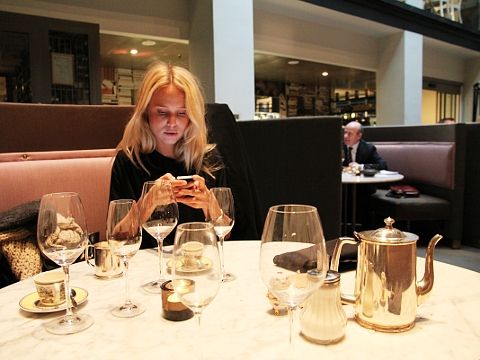 Enough about me. Click click click!
We went to this lovely restaurant called 'Pontus!' at Stureplan. I love the custom-made wallpaper with all the books in it. Somehow reminded me of Karl Lagerfeld's apartment filled with books.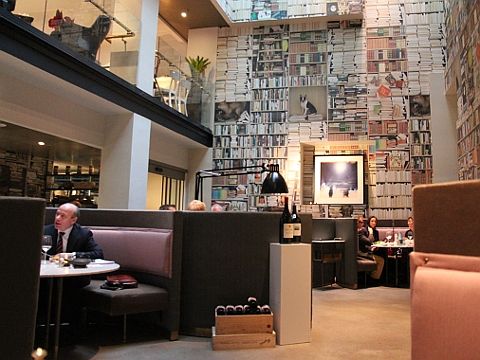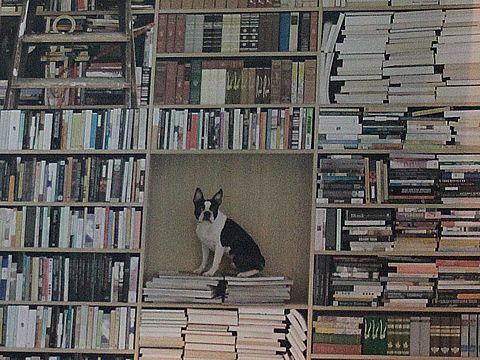 Our lunch was a simple fare of cold pea soup (which was divine) followed by these amazing deer meat balls. Delicious.
Every time I go to Sweden I somehow end up eating 'exotic' meat. I love it!
Pontus! Restaurant
Brunnsgatan 1
Stockholm, Sweden
Phone: +46.08.5452.7300
follow me on Twitter