Bryanboy for Vogue Nippon February 2011: The New Force - Bloggers Beat
Bryanboy for Vogue Nippon February 2011
February next year is gonna be an interesting month for me, magazine-wise. I was shot for the cover for a Singaporean fashion magazine a few weeks ago -- I can't wait for you to see the end result. It's a MASSIVE surprise and you'll be shocked.
Meanwhile, I took part at a shoot for the amazing folks at Vogue Nippon last year and now their February 2011 issue (Karen Elson in Prada cover) is out. Here's my double page spread for their editorial called "Bloggers Beat".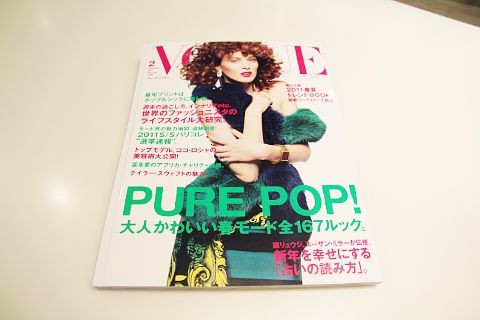 Speaking of Japan, I'm currently stranded at Tokyo Narita airport and I'm just passing time at the lounge. My connecting flight has been delayed. Wish me luck. I can't wait to go to my next destination.
follow me on Twitter