Martin Margiela Fur Headdress
Martin Margiela Fur Headdress
Wow. Just wow. Have you seen this extraordinary murmansky fur headdress from Martin Margiela?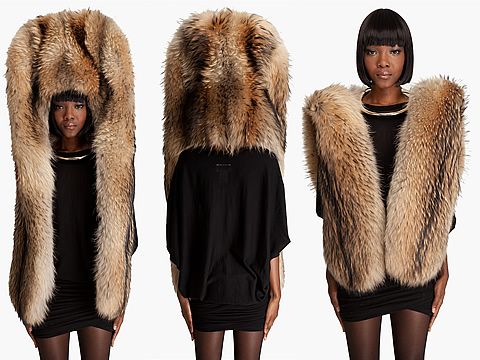 Stunning, isn't it? I'm looking for a key fur piece to add to my ailing wardrobe this season and I can't stop thinking how ferocious that is.
All you gotta do is visualize. Visualize walking the streets of New York, Milan and Paris wearing it. Visualize all the envious stares you'll get while you're wearing that showstopper.
Sadly, the steep $4,450 price tag stops me from buying it but hey, it's free to visualize!
follow me on Twitter