Marc by Marc Jacobs Blanket Sweater
Marc by Marc Jacobs Blanket Sweater
I'm browsing Shopbop just now and saw two of my favourite staple "styles" (or trends... whatever you call em...) in one very cozy Marc by Marc Jacobs mash-up: colourblocking and stripes!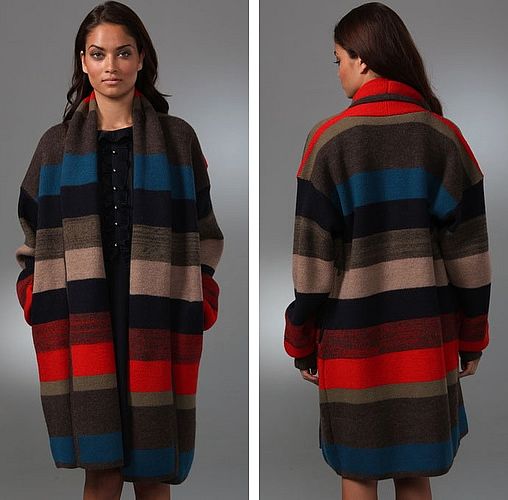 I'm all about colours this fall/winter season.
It seems that the older I get, the more I become less interested in wearing black outerwear. If only I had access to colourful coats and outerwear all the time, I'd be in heaven.
Marc by Marc Jacobs blanket sweater, US$528, at Shopbop.
(Shopbop, btw, offers FREE shipping wherever you are in the world.)

photo credit: shopbop
follow me on Twitter