Giorgio Armani x Samsung Galaxy GT-I9010 Phone
Giorgio Armani x Samsung Galaxy GT-I9010 Phone
The very kind and generous folks from Giorgio Armani gifted me their latest mobile phone just days before I left for NYC. The timing could never have been better because my newish Blackberry Bold crashed on me literally the same day I received the phone. Such life eh? I truly believe everything in this world happens for a reason.
Sunglasses from Kenzo, ring and necklace from Fallon, sweater from Uniqlo, jeans from Diesel
Click click click!
The phone came with this personalized leather box. How luxurious!
The Giorgio Armani x Samsung phone is super sleek and super chic. There's a very generous display touch screen ala iPhone. I love how it weighs like a feather!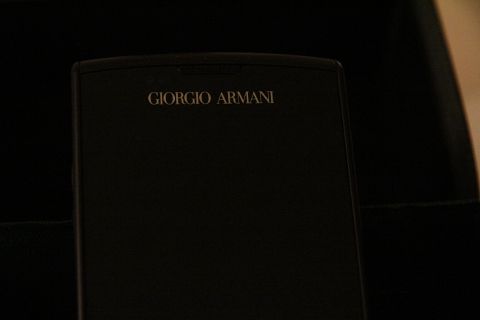 This phone runs on Android OS and it has everything I need: internet browser, email access and the most important function of all, access to Twitter.
My only concern is the battery time. I don't think it has the same power as my good ol' BB. But then again, if you use wi-fi or the internet very often, I doubt your phone will run for as long as you want it to run.
Other than that, I'm very happy with this phone.
Here's an "unboxing" video I found from another owner/user on YouTube.
Enjoy!
follow me on Twitter