Big Hat for the Big Guy
Big Hat for the Big Guy
It's been quite awhile since I posted images of me wearing something as basic as a black tank top. Or pretty much anything that shows imagery of my weight gain. If you haven't noticed, I only seem to post pictures of me wrapped in clothes or accessories. Yes, after months of constant traveling (not to mention eating), I must admit that I've gained quite a bit.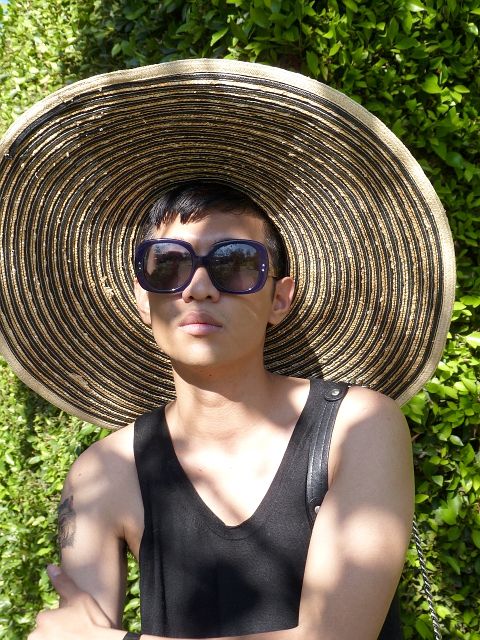 After looking at this photo, it doesn't look like my weight gain is a bad thing. Thin, of course, is the norm, and I certainly have to watch out what I ingest but sometimes it's nice to look different from what I am accustomed to. In any case, I like how I look. I'll work on toning myself, for sure. Otherwise, not bad eh?
With that being said, I'll still take appropriate steps in being fit.... AND staying fit.
Completely letting myself go is NOT, and WON'T be, an option.
follow me on Twitter