Best Boyfriend In The Whole World
Best Boyfriend In The Whole World
What can I say... I'm so in love and so in Lanvin.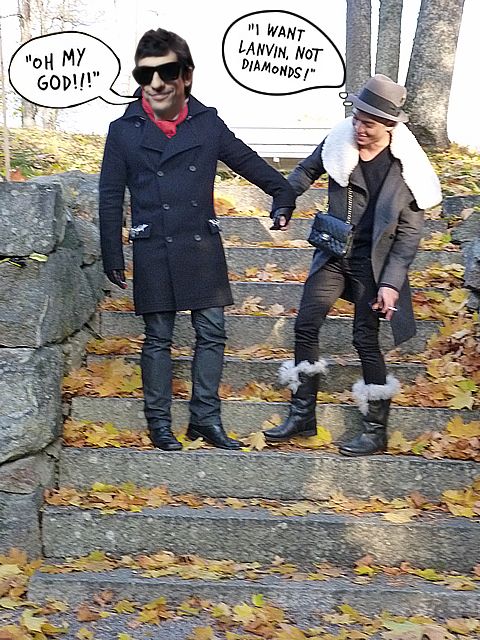 Lanvin? Easy there, delusional Debbie.
Ok, fine, whatever, who the fuck are we kidding. Lanvin x H&M.
Click click click!
So yesterday was the worldwide launch of the Lanvin x H&M collection.
Because I missed out on a few pieces, my original plan was to order online at the Swedish H&M website. My other half lives in Stockholm and I could have my purchases sent there.
Europeans are so lucky because you can order from the H&M site and have things shipped to most countries in Europe. UK, Germany, Sweden, etc.
The collection was slated to be sold online at 8AM local time in Europe. I was unable to enter the site throughout the whole morning because of the bloodthirsty fans of Lanvin and H&M trying to access the site.
All I want is a pair of sunglasses and nothing else. Like what I said on my previous post, I'm not a greedy person. I'm happy with my purchases.
I called my boyfriend during his daily commute before work and he told me I should just keep on trying the site.
Like clockwork, he called me during his lunch break. He gets 45 minutes each day.
He then told me he'll pop by H&M which is two blocks next door his office in Central Stockholm.
I somewhat feel bad because I've brainwashed my man (MIND YOU, FOR WEEKS) about the importance of this collaboration. It's funny because he's not really into fashion. I think it's a good thing.
I asked him the question again: are you really going to H&M?
"I hope I won't get stabbed!" was his reply, jokingly referred to the stabbing rumor that went on twitter over the weekend.
Both my boyfriend and I were surprised that he was able to go inside the store (during lunch) without queueing. I told him that all the bitches and trannies scooped up the merchandise before the crack of dawn. I've resigned to the fact that my boyfriend will come out of the store empty-handed.
He asked some of the sales staff about the sunglasses I want. "Sorry, everything is gone. All sold out." was their reply.
He then went to the men's section. He mentioned they still have some of the oversized men's bowties. I told him to pick one up for me in red. SCORE!
Then he said "oooo there are some nice things in here!"
I told him to calm down and do his own shopping later.
Poor boyfriend.
We both realized that at that point, it's me who's in control. I felt bad for a little bit because it felt like I was leading him on a leash.... over intercontinental telephone lines. Ha ha ha! ;-)
I instructed him to go to the ladies section (WHERE ELSE) and see if they still have the long faux fur trench I want.
Nope, nothing.
What about the dark satinette (or polyester whatevs) dark trench coat with the fur trim on the collar?
Bingo! They still have it in my size!
Next up, accessories!
He went to the accessories area and they too were sold out of the bracelets I wanted.
The bf went ahead and paid at the register. Again, no lines.
Before leaving, I asked him to go back to the clothes section and take cellphone photos of whatever they have left. You know, twitter/blog material. What can I say, I'm a blogger-slash-online attention whore.
I tried to explain to him that I want to tweet/blog/etc but he told me he left that branch of H&M and he's already walking to the other H&M next door to search for my sunglasses.
How sweet, I thought.
Unfortunately, they've ran out of sunglasses at the 2nd H&M.
With only 10 minutes left on his break, I told him to stop whatever he's doing and try to get some lunch.
I felt so bad but at the same time, it felt so bloody damn good to have a man tending my fashion needs.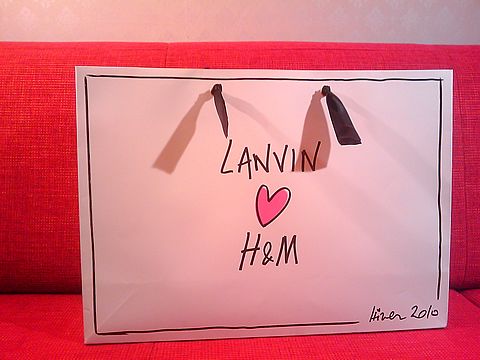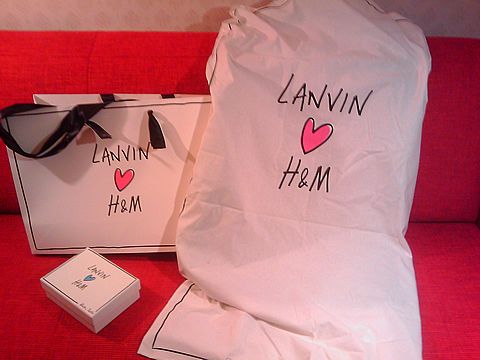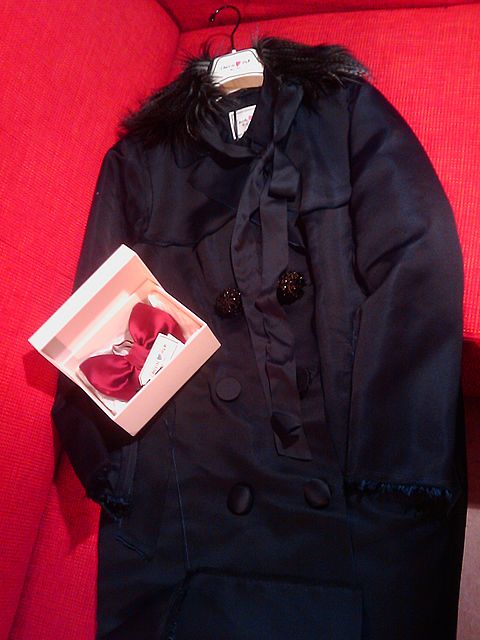 Seriously, out of all the guys I've dated, this guy is something else. What a gentleman. Most guys would probably shrug this whole thing as something ridiculous or frivolous.
But a man who understands and supports my passion? A man who puts the needs of his partner first more than his? Quite a rare, very rare breed.
I think he deserves an award, don't you think?
To all you ladies out there, don't lose hope. It's taken me many, many, MANY years to find someone like him.
And once you do find someone like him, do not, I repeat, do not let him go.
Just sayin'.
follow me on Twitter