Anna Wintour's Visit to China
Anna Wintour's Visit to China
It's not every day Mama Anna visits my part of the world. Vogue China's Angelica Cheung hosted Anna Wintour, the Editor-in-Chief of American Vogue, in Shanghai and Beijing. Anna, who recently featured a story on the rise of Asian models in the latest issue of Vogue, spoke at a forum at the Central Academy of Fine Arts in Beijing with Vogue lieutenants Mark Holgate and Sylvana Soto-Ward.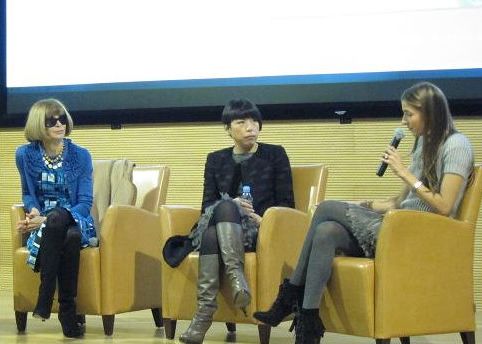 Click click click for more photos!
And what does Anna have to say about China?
"China is becoming an increasingly important market. Everywhere you go there is this great drumroll that started five years ago of 'what do you think about China?' We decided it was time to make our own visit and to form our own opinions. In a way, American brands are a bit behind coming to China compared to the European brands, and I wanted to encourage them all to visit and open stores here."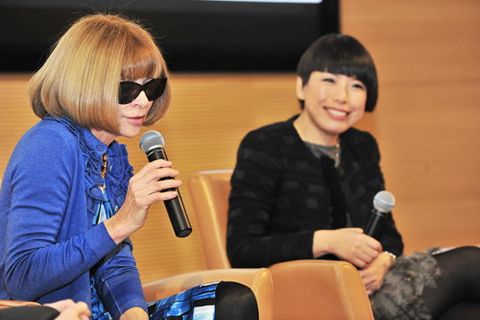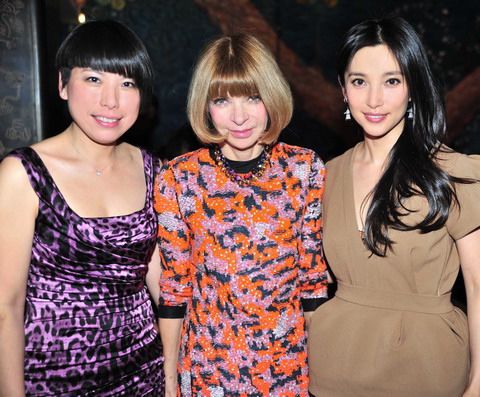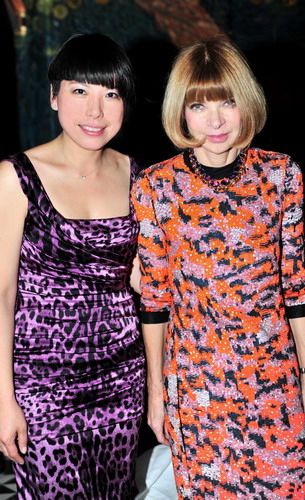 China aside, I love Anna's support of Asian designers. She's the Godmother and benefactor of the New York Fashion Gaysian Mafia. You know what I'm talking about. Everyone from Peter Som to Phillip Lim, Alexander Wang to Prabal Gurung, so on and so forth.
That's all!
follow me on Twitter