Meet Anna Anka
Meet Anna Anka
I have to thank my friend Gabi for corrupting my mind with my newfound obsession: Anna Anka. TBH, nothing entertains me more than a foul-mouthed, middle-aged, thin, tall, wealthy blonde housewife. They're so much better than the faux saccharine sugary sweet youngsters we see on television these days. Glee, anyone?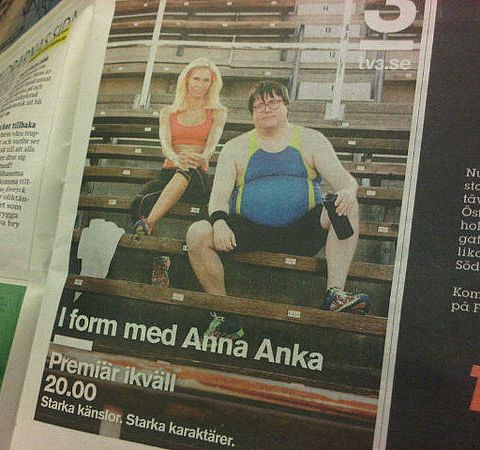 Anna's such a big star now in Sweden. She rose to fame thanks to the tv show "Swedish Hollywood Wives".
Is that dress an Azzedine Alaïa? Anyway, click click for more!
How many people have their photos beside some crossword puzzle? I took this shot on the free Metro paper while I was in the train in Stockholm.
"You don't have a chance, see this? Bring up the money!"
I love how she's obsessed about sex and she's also shameless into admitting it.
What does she think about brunettes and dark haired people?
Well, according to Anna Anka, Carmen Electra looks like a busted asshole.
What about our festively plump brothers and sisters?
"You as a woman must being comfortable naked and a lot of women aren't because they have crappy disgusting bodies. They want all the lights turned off and they hide under the blanket, how sexy is that for a man really?"
Damn gurl. Thank you for the laughs!
follow me on Twitter