The Dress of the Season
The Dress of the Season
After bagging several magazine covers (British Elle, British Vogue, Swedish Elle, American W), the embellished Miu Miu dress is officially THE dress of the season.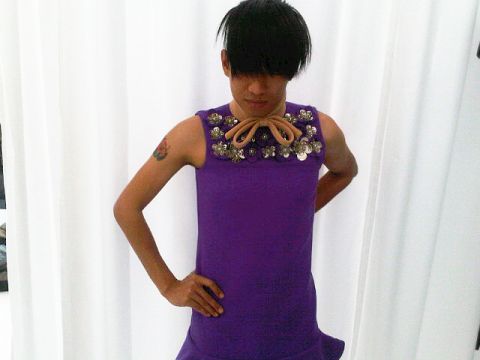 I couldn't resist slithering my body into this gorgeous purple number when I saw it on the rack at my shoot in Hamburg.
See, this is what I LOOOOOOOOOVE most about my job. I get to play with lovely clothes!!!
Sing after me... generations of love...
follow me on Twitter