Prada Spring Summer 2011 Womenswear Livestream
Prada Spring Summer 2011 Womenswear Livestream
My dearest friends and followers, be sure to keep an eye out later today, September 23, 2010, 6PM Milan Time, for the livestream of Miuccia Prada's spring/summer 2011 womenswear fashion show.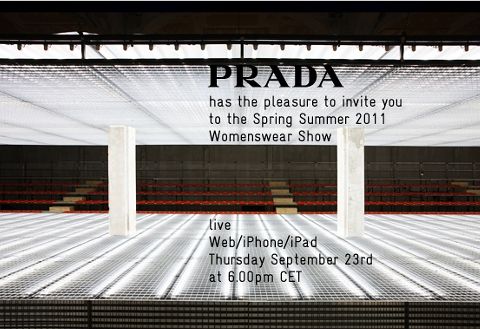 Visit http://www.prada.com to watch the show live.
As for me, I'll be there in person.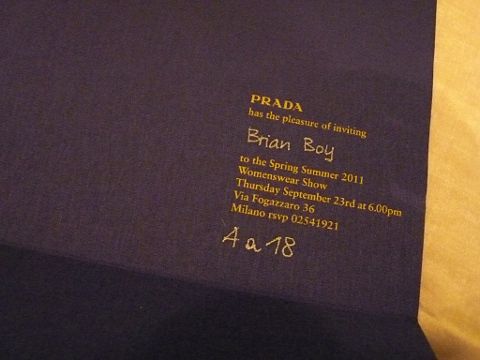 Thank you so much Prada for one of the best seats in the house. Can't wait to see the show in real life!
follow me on Twitter