Playing With Hair Extensions
Playing With Hair Extensions
Never underestimate the power of hair. It's a no-brainer than hair can easily transform looks. The right hair empowers someone with confidence and attitude. As someone with very thick, black, Asian hair, I can't really play with hair as much as I play around with clothes. What, do you really think I'd spend time and effort werking a weave with my busy schedule? DIY? No thanks. So when I had the opportunity to play with my hair using extensions (for the first time) at a shoot last week, I was thrilled beyond belief.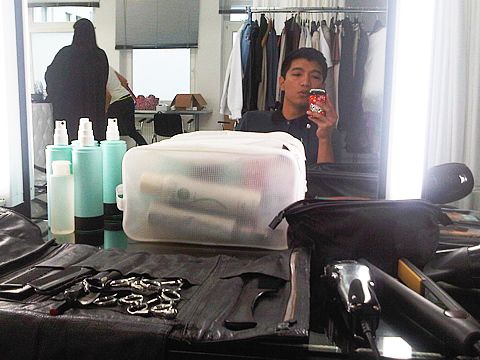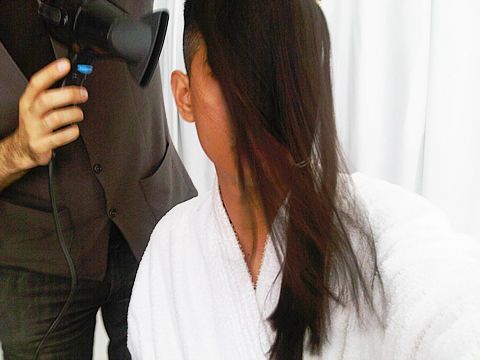 Click click click!
Let the transformation begin!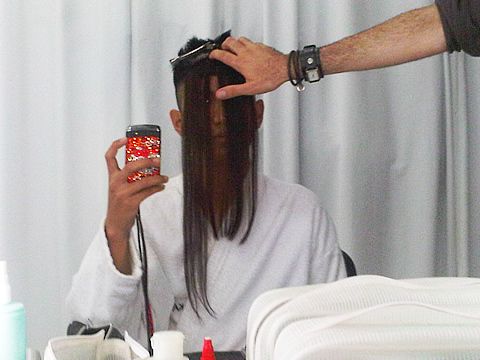 AJ Mukamal is dat chu?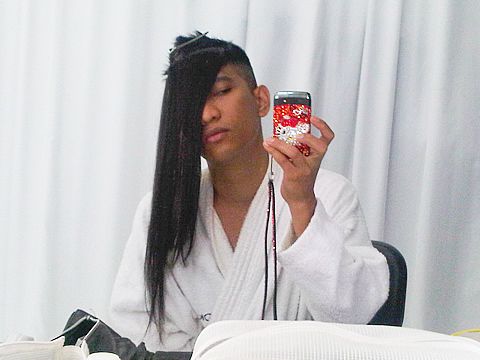 Man, I feel like a woman.
Holy trannylicious batman!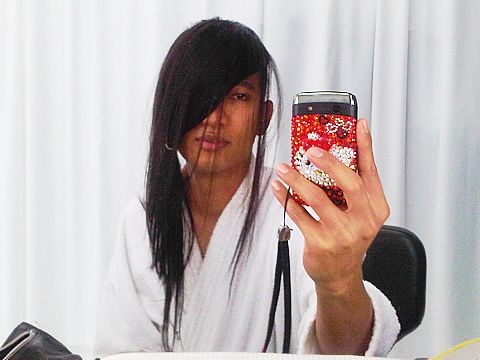 As the shoot progressed, my "hair" became shorter and shorter. They chopped a few inches every time I changed looks.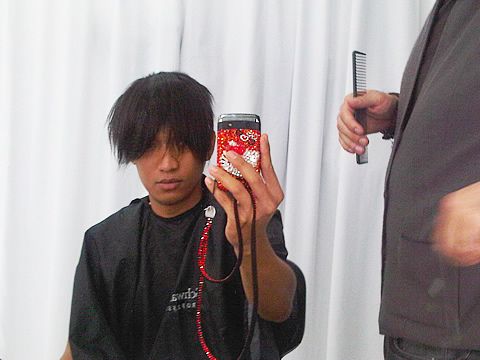 I cried buckets at this point, pleading them to stop cutting my locks.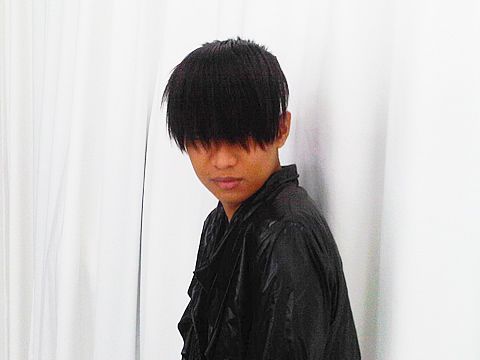 But no. They had to cut it shorter and shorter and shorter.
Ah well.
I definitely had fun that day and from now on, I think I'm gonna play with my hair more and more.
The Bryanboy Hair Extensions line is going to be available at Walmart, Sears and Target in 2013.
I kid, I kid you.
follow me on Twitter