Playing Catch Up
Playing Catch Up
Just a quick note to let you guys know that I need to play catch up with you. Please hang with me. Milan shows are in full swing and I still have a ton of NYC-related posts to share. Always remember that a fashion season lasts longer than a week. Or two.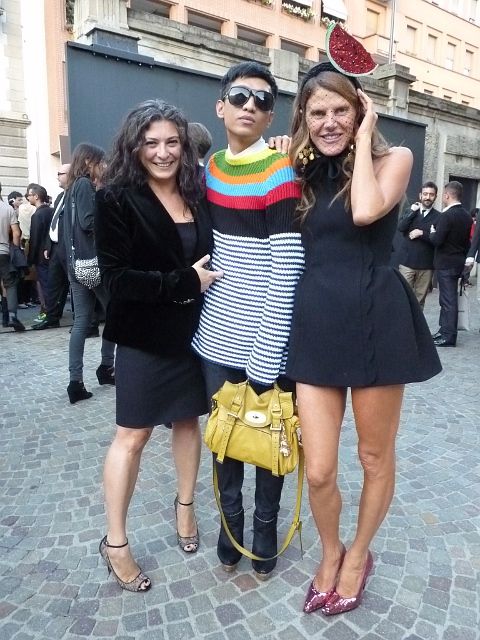 10 Magazine's Sophia Neophitou, me (in spring/summer 2011 Prada menswear) and my ferocious friend Anna Dello Russo after the spectacular Prada spring/summer 2011 fashion show earlier this evening.
It's hard being an independent blogger with no one but myself to rely on. I have no assistants, no nothing and when you spend the whole day watching the shows, finding time to sit down and actually work is very, very rare.
Hang in there!
follow me on Twitter