About The Other Night...
About The Other Night...
I found this cute photo of me at the Matthew Williamson for Bvlgari event at the Bvlgari Hotel the other night.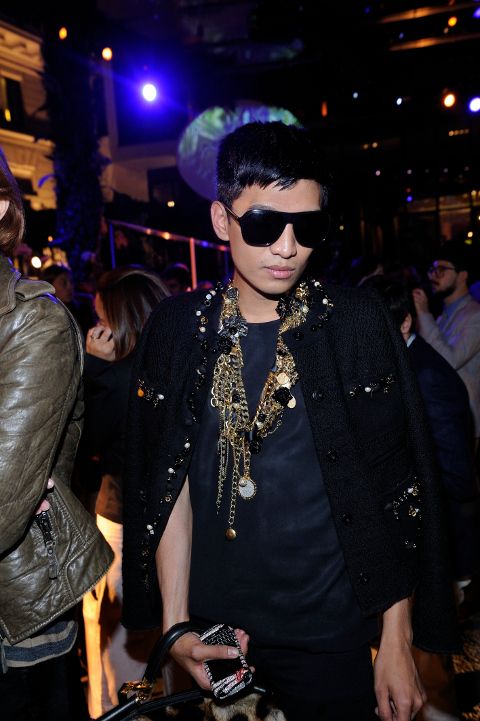 Jacket, necklace and fur bag from Dolce & Gabbana, sunglasses from Prada, t-shirt from Theory which I bought during Fashion's Night Out in NYC.
I've been here in Milan for over a week now and believe it or not, I haven't been partying that much. Compared to other seasons, I've been going home a wee bit before (or after) 12 midnight. I'm so swamped with work. Gone are the days of me staying OUT (there's a big difference between staying out and staying up) until the wee hours of the morning.
I've been complaining to a lot of people lately how I need someone to help me with my tasks. I can't do it all on my own. I know I need to step my game up but it's not that easy especially when you're on the road the whole day -- on your own.
We'll see how I evolve over the next few months.
I'm off to Paris later tonight. By overnight train.
I'm very excited.
follow me on Twitter