Spring/Summer 2011 Mercedes Benz Fashion Week Stockholm
Spring/Summer 2011 Mercedes Benz Fashion Week Stockholm
Hi guys... I'm back!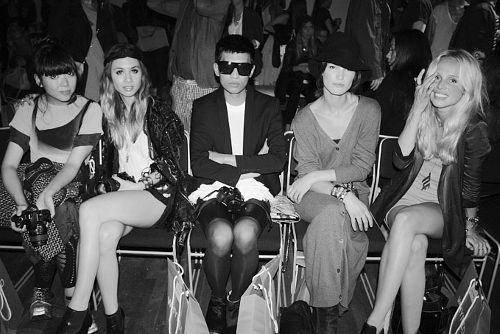 Susie, Rumi, Me, Hanneli and Elin at Whyred Spring/Summer 2011
As some of you already know on Twitter, I'm currently here in Stockholm for the spring/summer 2011 Mercedes Benz fashion week.
I apologize for the lack of updates recently as I have been extremely busy. It's not easy being a one-man circus, you know.
I have lots of photos and videos waiting for you so keep an eye out over the next day or so for updates. It's gonna be fun!

photo via Style by Kling
follow me on Twitter