Halle Berry for Vogue USA September 2010 Issue Cover
Halle Berry for Vogue USA September 2010 Issue Cover

Here it is... the cover we've all been waiting for. Forty three-year old Halle Berry is the star of American Vogue's September 2010 issue.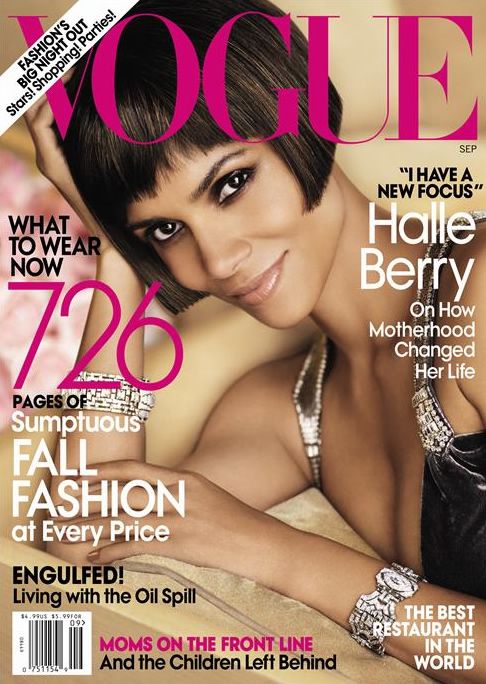 First impression: WOW!!!!
Second GLANCE: WOW!!!!
Third look: Woah, that is some SERIOUS jawline.... and the neck.
What a glamorous cover. The haircut suits her well, too. Very sharp.
However... I think I'm the only one who will say this but isn't she supposed to be a black woman? She looks a few shades lighter...
I can't wait to see the magazine in print. I love Halle Berry and of course, I love American Vogue.

photo via: usa today
follow me on Twitter