Elle UK September 2010 - Emily Blunt + Bryanboy
Elle UK September 2010 - Emily Blunt
British actress Emily Blunt, in Valentino, is on the cover of Elle UK's September 2010 issue which is out on newstands now.
I also made a cameo appearance on their Little Black Blog feature.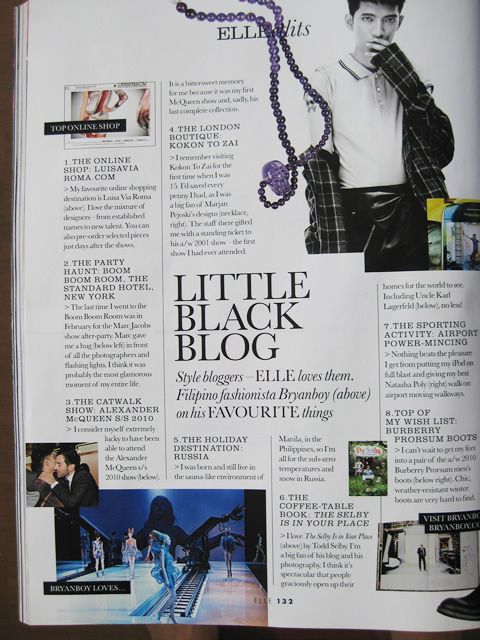 Thank you so much Elle UK for the lovely feature. I'm honored!
Also, special thanks to Kaye S., my reader from the UK who scanned the page for me. You're a doll!

scan credits: mackers79, kaye s.
follow me on Twitter