Eggs Benedict at Apartment 1B Makati
Eggs Benedict at Apartment 1B Makati
It's very rare for me to get out of the house at inhumane hours of the day (think 7AM) but I had a very important business meeting yesterday morning. After my meeting, I rang my friend TheBaghag who's having yoga right around the corner so I invited her to a quick brunch.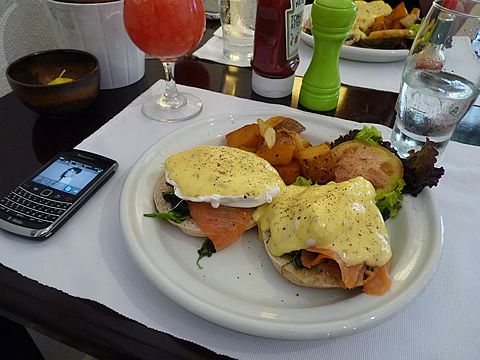 Click click click!
I was thinking of having roasted chicken but common sense prevailed. Who eats chicken at 10:30 in the morning? We both opted for Eggs Benedict instead.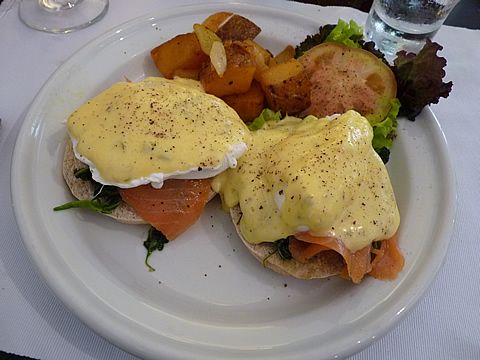 It's funny because every time I'm with my friend, all we ever do is eat food and talk about food. I'm still "recovering" from the mammoth steak we had last week. And here we go again with the calories lol!!!
I learned something new today courtesy of Stan of The Standard Hotel in New York. Word of the day: LEAKFAST.
I love Apartment 1B. They've been around for a few years now and it was my first time there. It's a lovely, quaint place with nice food.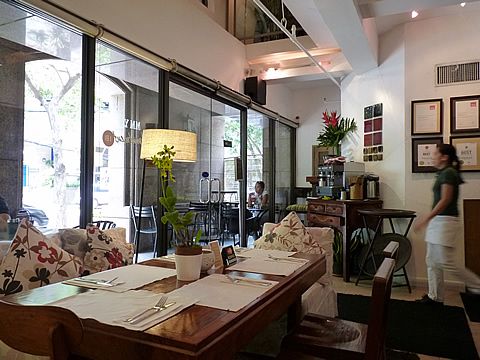 Apartment 1B is located at:
One Lafayette Square
132 Leviste corner Sedeno Street, Salcedo Village, Makati
Phone: +63.2.843.4075
Hope to come back again sometime.
follow me on Twitter