Caption This: Fashion is Not a 24-Hour Job
Caption This: Fashion is Not a 24-Hour Job
Look who went chav scum! I had to haul this much stuff with me when I checked out of the hotel to go to the BF's.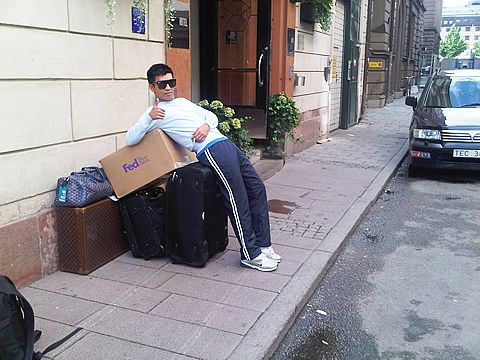 What's your favourite caption?
"I'd take you down a darkened urban alley and facefuck you, sure."
"Those trainers are the sort of things middle-aged Americans wear. Love has drained you of fabulous."
"The Bryanboy Luggage Collection is available exclusively at Walmart."
"Ecstasy dealer isdatchu?"
"All you need is a VW badge around your neck and the look is totally Madchester circa 1992. It's not fashion-fail, it's fashion guru ahead-of-the-curve amaze."
follow me on Twitter