The Scene at Chanel Haute Couture Fall Winter 2010-2011
The Scene at Chanel Haute Couture Fall Winter 2010-2011
Ahhh Chanel. The crown jewel of haute couture collections. Chanel is Chanel; it's the grand-daddy of shows in Paris. I squealed with delight when the lovely folks at Chanel asked for my mailing address in Paris. I had no idea what they are about to send me. It could be anything, you know? Mailing list? Promotional material? A new fragrance? Lookbooks? Nope, they sent me my first haute couture show invitation. Although I've done the NY/Europe menswear and womenswear circuit for a few seasons, I'm still a couture virgin.
Until now.
(Well, until last week lol)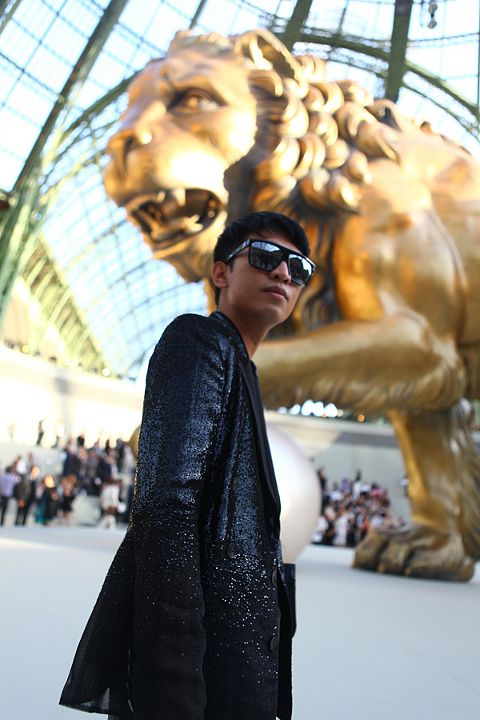 photo credit: ana clara garmendia

Click click click!
From Givenchy, I shared a cab with Melanie of British Grazia and Val of The Daily to go to the spectacular Grand Palais where Chanel hold most of their shows.
There were tons of people outside -- fashion bloggers, street-style photographers, spectators and bystanders.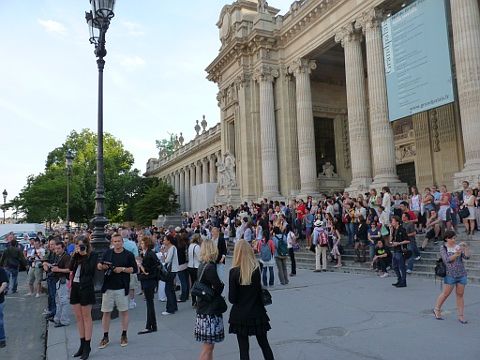 I've decided to stop and take some time for snaps to keep fellow bloggers happy. I'm not gonna deny... I love this!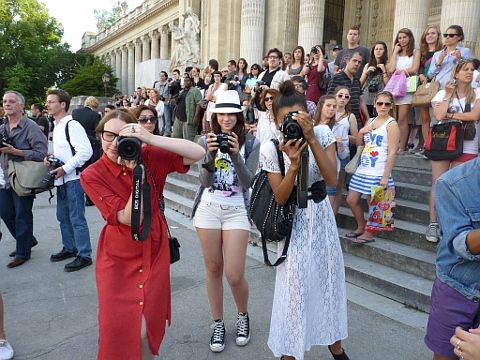 Photograph quota? Check. Fashion show invite? Check. Security? Check. A few minutes posing outside, it's time to go in.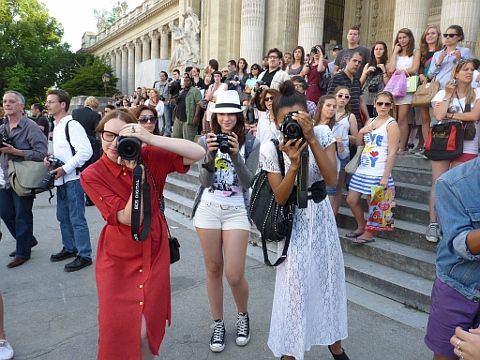 Let me find my section, section K... but wait a second... Is that a lion I see?
Oh yes it is!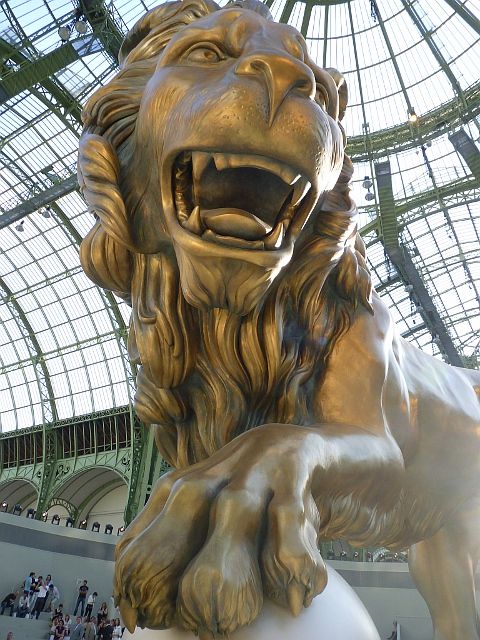 It's so surreal to be here you know. Never in my life I'd imagine to be at the cavernous Grand Palais, which I've only seen in photos and videos, for Chanel. And Chanel Haute Couture, no less!!!!!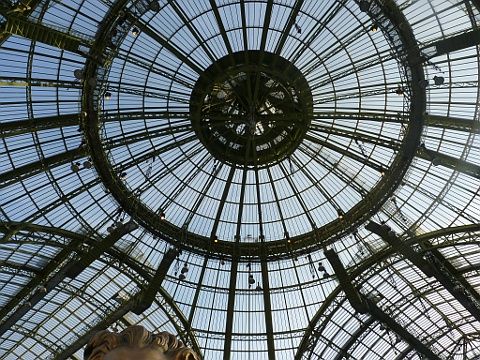 I bumped into my Kiwi pal Isaac of Isaaclikes.com and asked him to take my pics.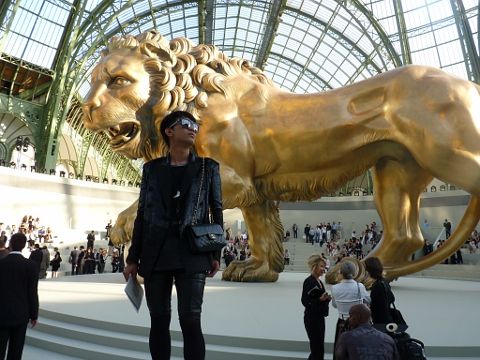 No fancy phone, no twitter. Allow me to indulge myself by soaking everything in. If only I can scream 'OH MY GOD I'M AT CHANEL COUTURE!!!!!!!!!!!!!!!!!!!!!!!!!" I would.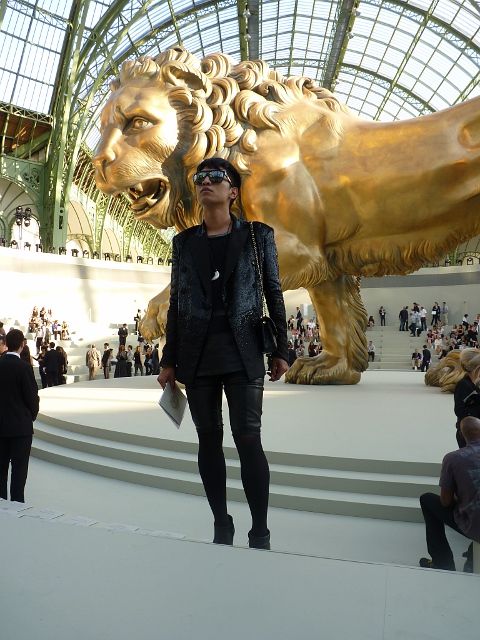 Enough about me. I think it's a good idea to say hi to friends and acquaintances before the show...
My beloved mama Aliona Doletskaya of Vogue Russia sitting beside Vogue Italia's Franca Sozzani!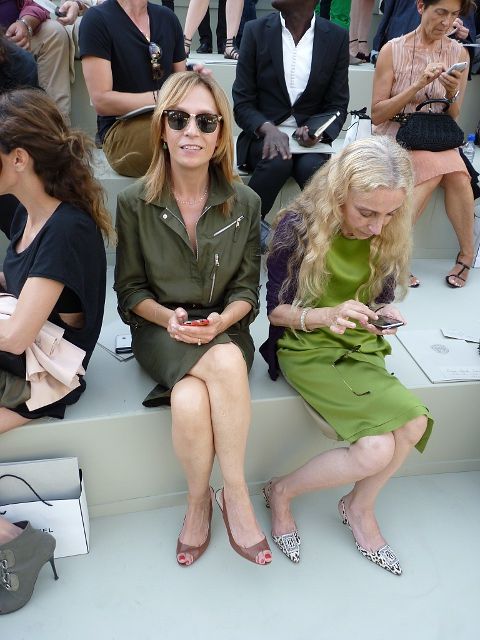 The impossibly chic and stunning Carine Roitfeld is also there, sandwiched between Loic Prigent and Emmanuelle Alt.
A show won't be complete without paying respect to the almighty Anna Wintour and of course, Grace Coddington of American Vogue.
Gaia Repossi and Julia Roitfeld.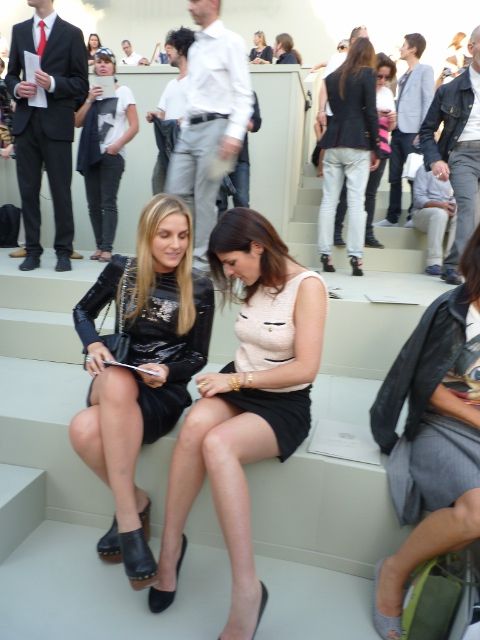 The shiny and glittering Mickey Boardman of Paper Magazine is there too!
The room is filling up fast, so...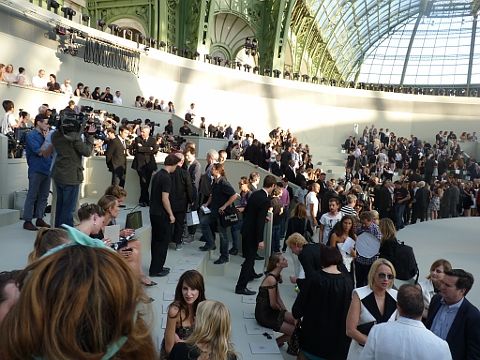 let's throw in a celebrity or two for good measure. Here's Jessica "Don't Call Me Latina" Alba...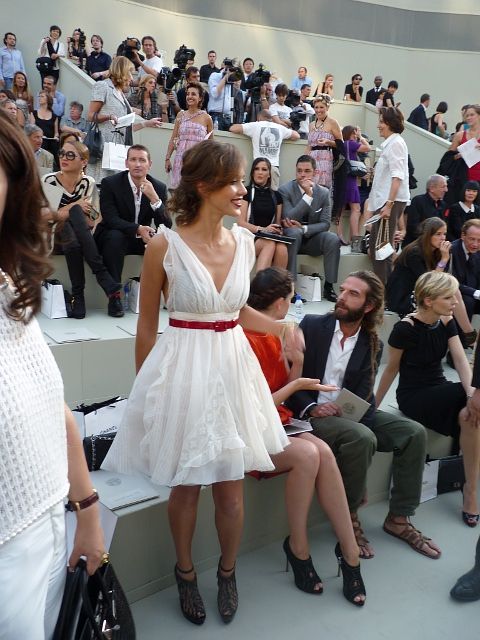 ... and of course, Leighton Meester who deserves an award for wearing THAT dress and braving the HARSH Parisian heat (I think it was 36 degrees celsius that day).
I think it's time to take my seat. Let the show begin!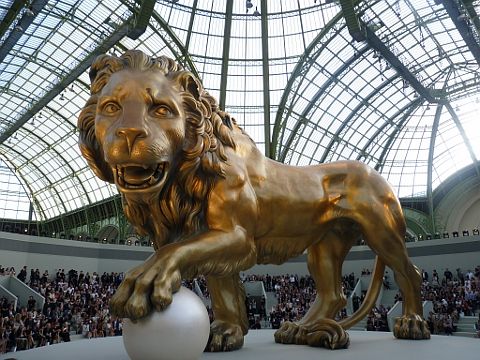 Freja Beha Erichsen wore my favourite look from the collection.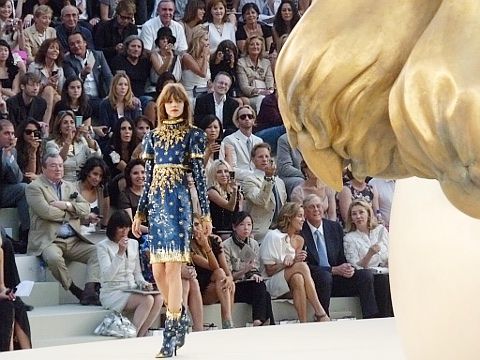 Baptiste and Iris Strubegger took the final walk and closed the show.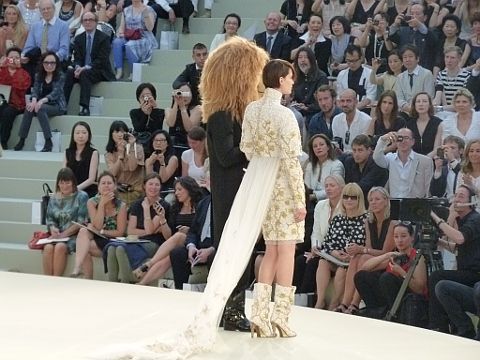 After the show, they served drinks and canapes... I said hello to the lovely Diane Pernet.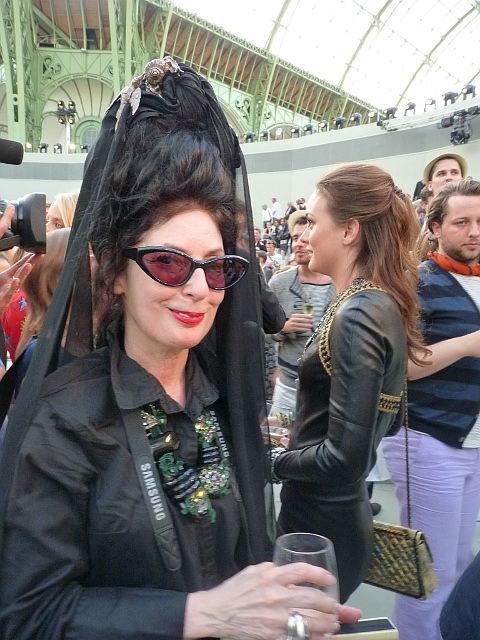 As always, male models make me weak in the knees.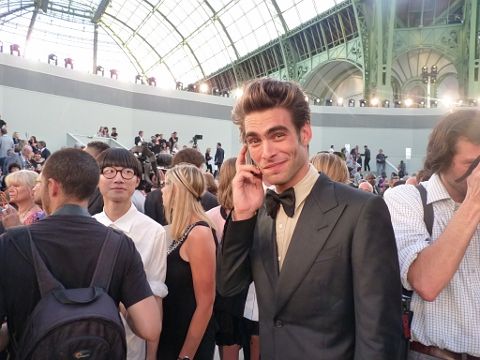 Twitter pal Phivos from Greece was there!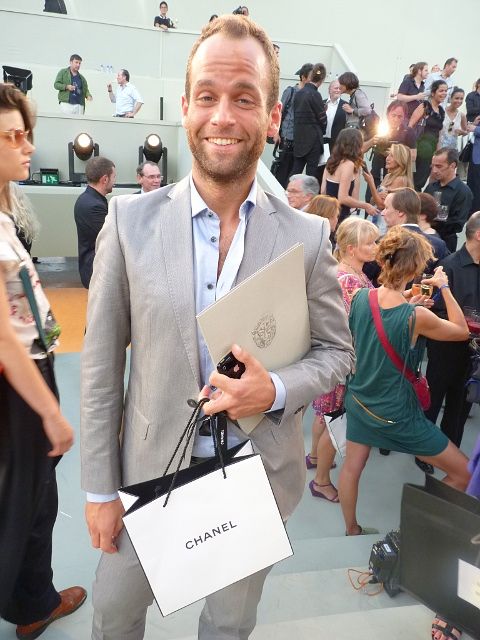 I'm getting hungry so it's time to leave.
However, I'm not leaving without taking a shot of the airport-security type metal detectors which I went through before entering the show venue. I've been to many shows around the world but so far, Chanel is the only one with this sort of thing. Hardcore! But I don't blame them. Haute Couture clients, some of the wealthiest and powerful people around the world, fly to Paris to view the collections!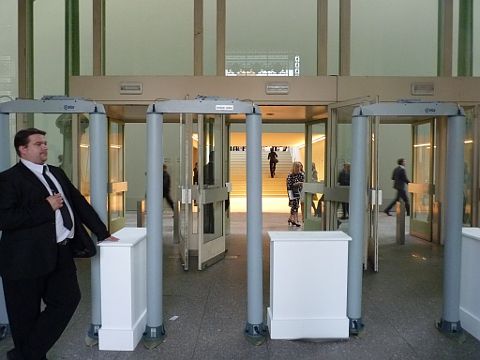 Time to escape! Look at all the people outside!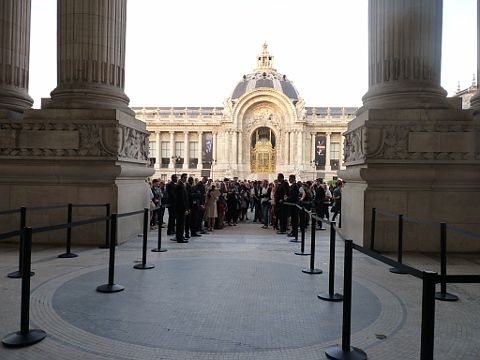 I ain't leaving without saying hello (and goodbye) to everyone one last time. HAPPY SNAPS!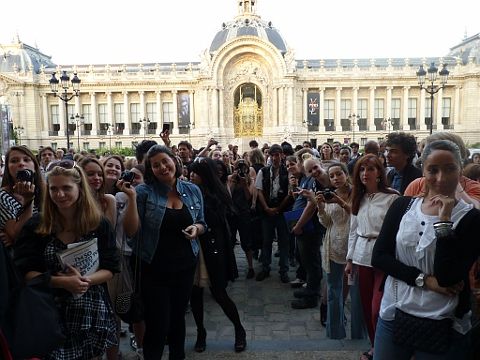 And there you have it! What an experience eh? So many things happened but I wasn't able to take pics.
Coming up next... photos during the show!
follow me on Twitter