Singapore Straits Times
Singapore Straits Times
Singapore's largest newspaper, the Singapore Straits Times, published a 'what's in your bag' feature on me last week. They took this shot back in April.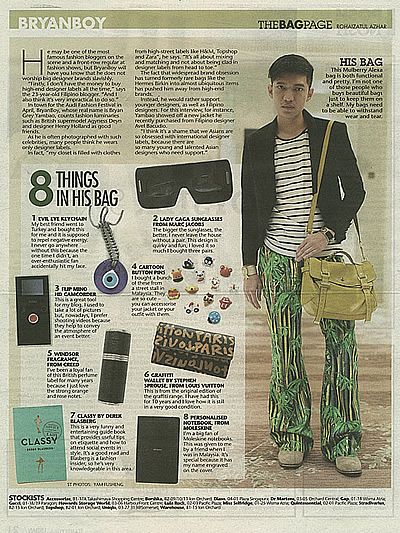 Thank you so much for the kind words and for the lovely feature!
I love Singapore, I miss Singapore and I hope to be in Singapore again soon.
follow me on Twitter