Prada Menswear Backstage Spring Summer 2011
Prada Menswear Backstage Spring Summer 2011
While the rest of the fashion pack went to Moncler, I went to the Prada venue an hour before the indicated show time. I was early so I walked to a nearby cafe for a snack. When I walked in, two editors from a Chinese magazine recognized me and we had a quick chat. They wanted to take photos backstage. They invited me to join them but I didn't have a backstage pass.
I decided to join them anyway. What the heck. I don't normally sneak in, in fact, I don't go anywhere unless I'm invited but Prada is Prada. It's one of the biggest shows in Milan.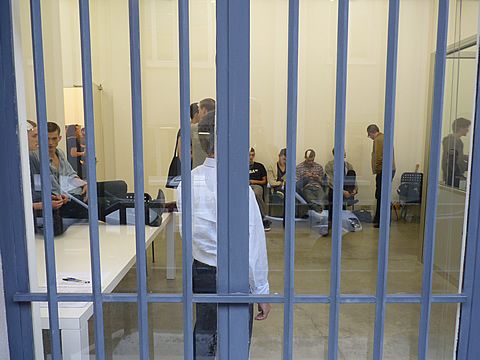 Click click click!
If memory served me right, the backstage pass is exactly the same as the show invitation except the letters 'BS' were scribbled on them. Security didn't question me when I waved my show invitation. They simply let me through. Ahhh, lady luck is on my side.
I had lots of time to spare so before I went inside, I looked for one of the press officers at Prada who has been very taking good care of me for the past year. We've exchanged several emails in the past and he also gave me front row seats at the women's and men's shows. I thought it would be nice to meet him for the first time and of course, thank him in person. After exchanging HIs and Hellos, I quickly apologized for 'sneaking in' and going backstage without submitting a request. I had a good chuckle when he told me I'm a celebrity.
Moving along. here are some snaps I took backstage/hair & make-up. You won't see the looks, of course. They're in a separate area. I've been told that Prada is very, very strict and in this day and age of internet and mobile phones, they don't want to release photos of the looks until showtime.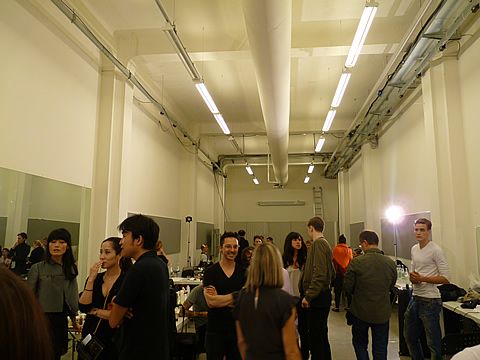 How many boys can you identify?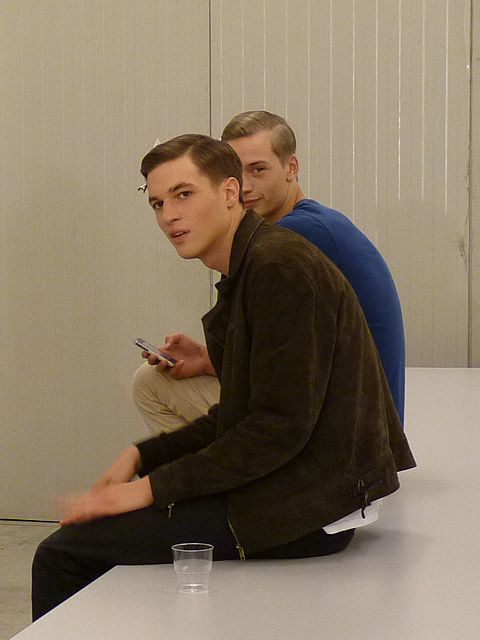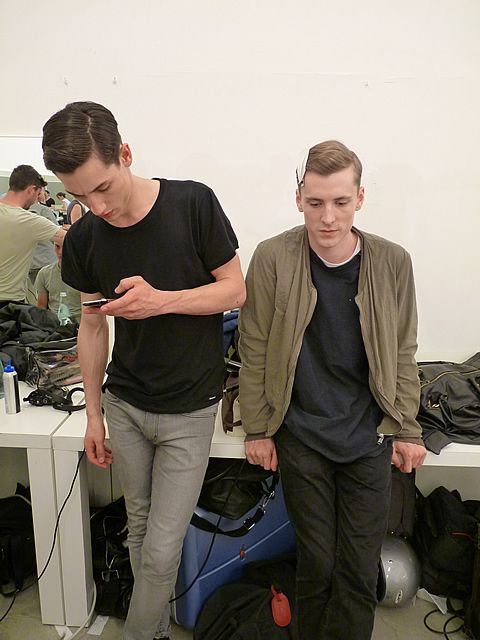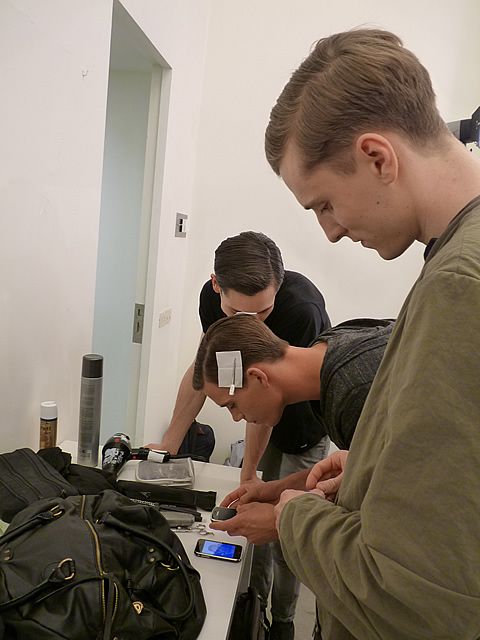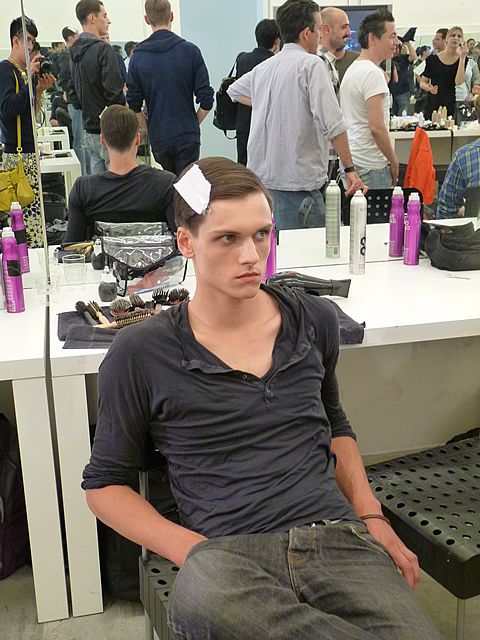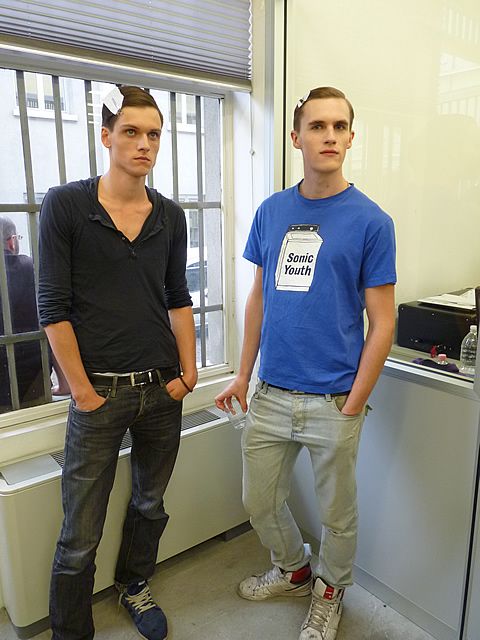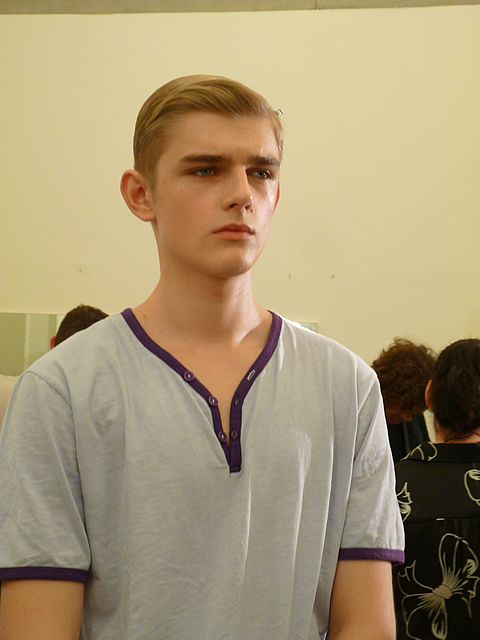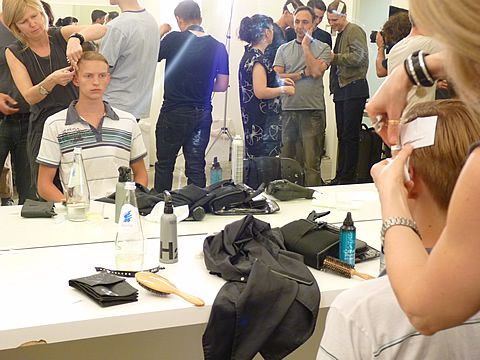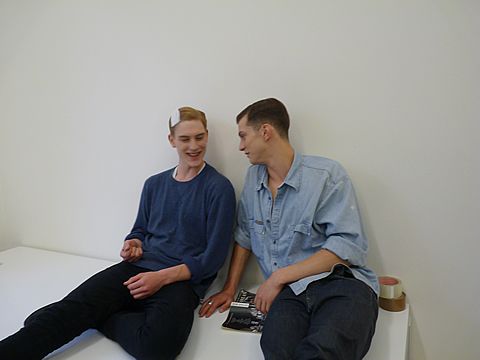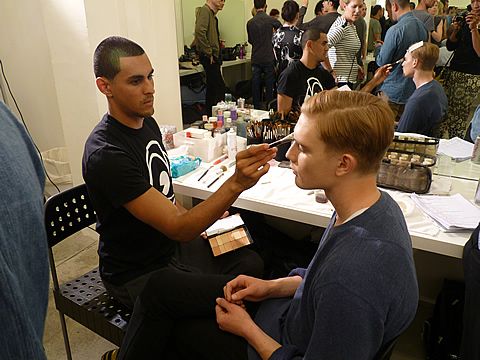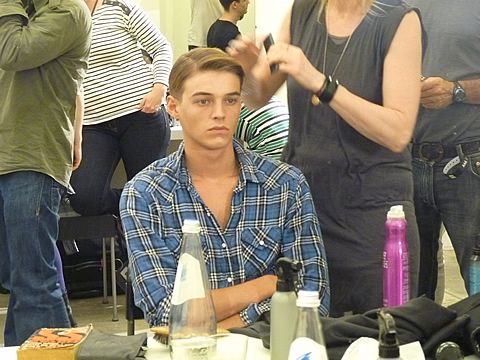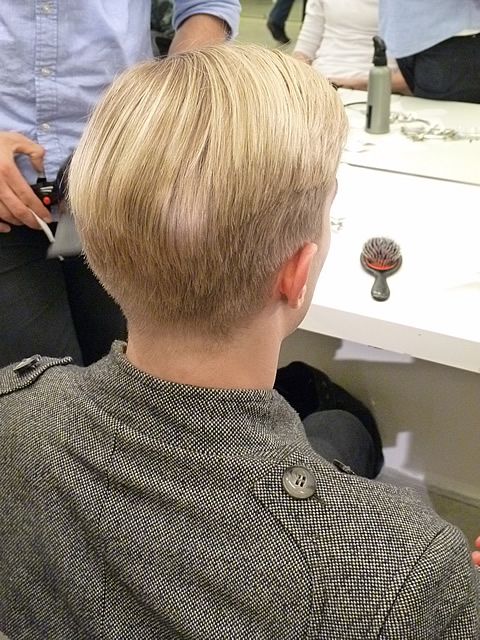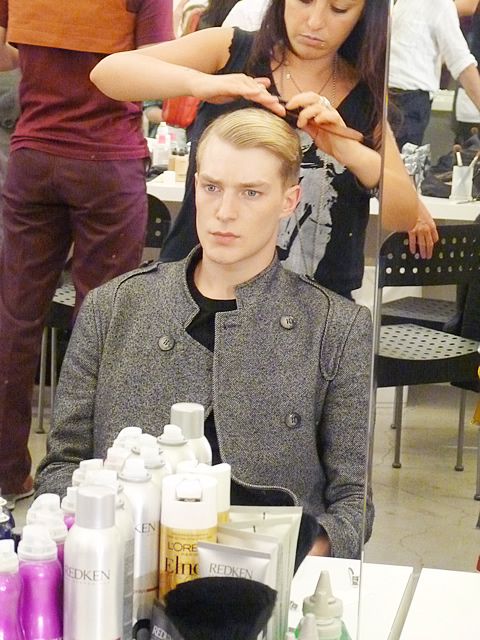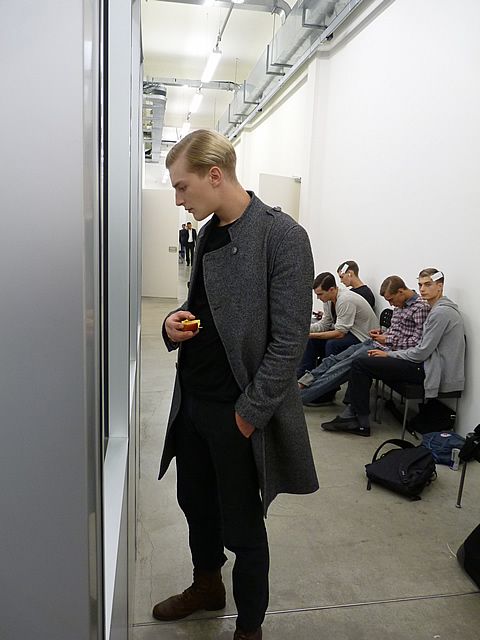 He's so handsome, yes? I love blonde guys!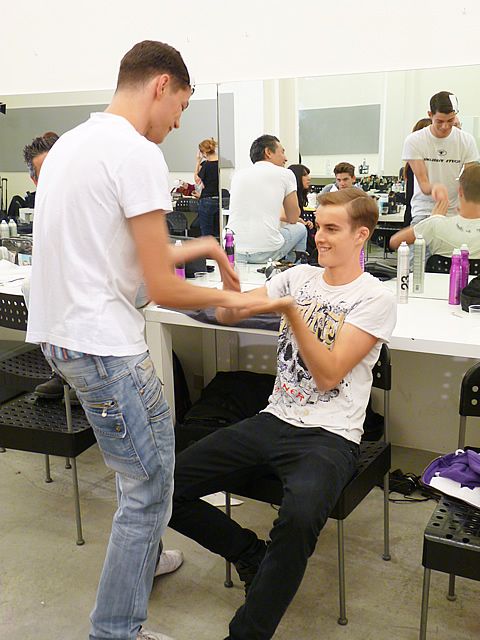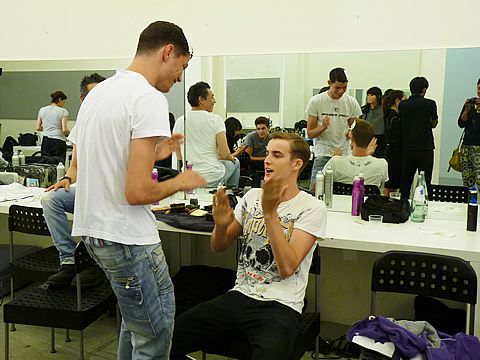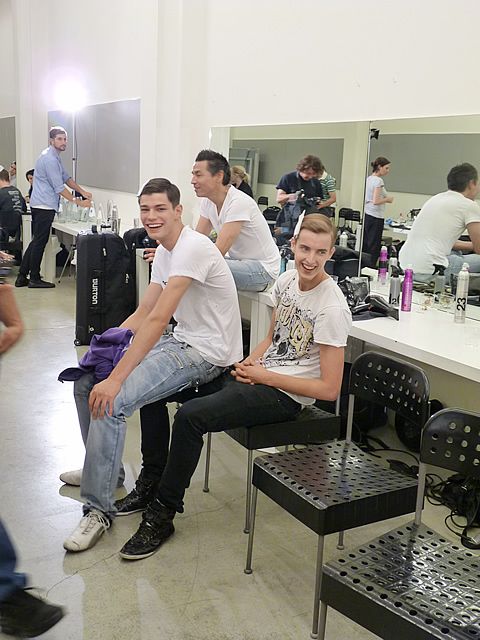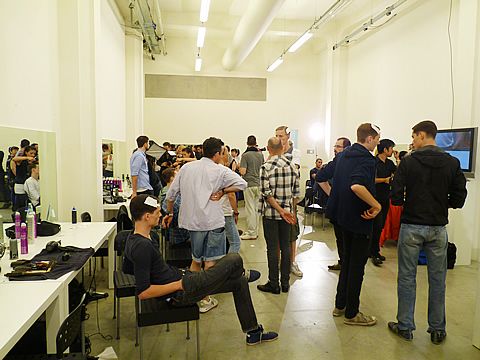 Are you ready for the show?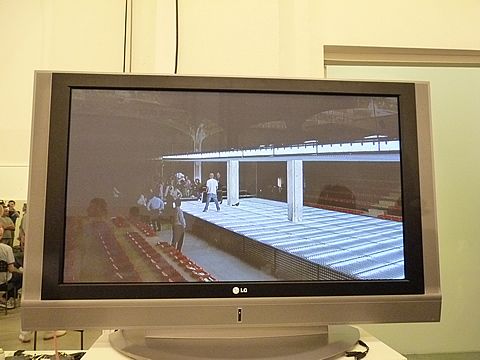 Let's go back outside to the main entrance!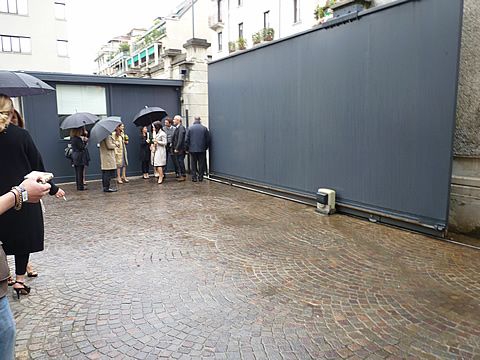 See you at the show!
follow me on Twitter