No Space for Creativity in Styling?
No Space for Creativity in Styling?
During Berlin Fashion Week, a journalist named Phillipe made this comment:
Styling is a little bit overrated. It's the editors who style shows, and style shoots, everything. It used to be a great job at the time of Grace Coddington or the great stylists. I think these days, it become a little bit too easy. With the pressure of advertisers, anybody can be a stylist in the sense that you need that whole total look, Louis Vuitton, Calvin Klein, whatever, so there's so much pressure now... there's no space for creativity for that job anymore.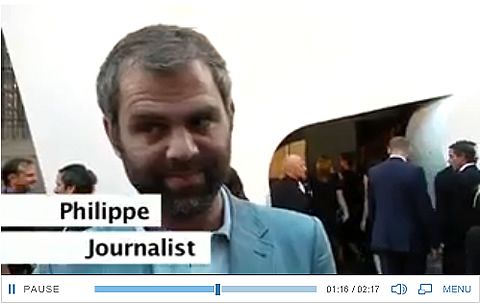 Click HERE to watch the video. You'll need to wait a bit because the clip is in German.
Unfortunately, I'm not able to embed it on my site because Welt doesn't allow embedding. Like New York Times. Boo.
Fascinating comment. A bit sweeping, yes, though I won't deny that there are some, I repeat, some, truths to that.
follow me on Twitter