Klaus Wowereit, Mayor of Berlin
Klaus Wowereit, Mayor of Berlin
At the Boss Black/Hugo Boss show, I had the pleasure of meeting Klaus Wowereit who is the Mayor of Berlin. He's one of the openly-gay, major European city Mayors -- Bertrand Delanoe of Paris and Ole von Beust of Hamburg.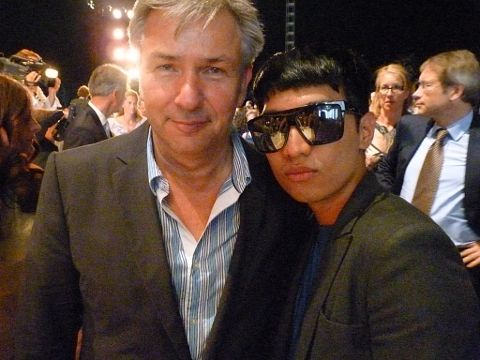 According to Wikipedia, he coined the famous German phrase 'Ich bin schwul, und dasist aucht gut so' which means "I am gay, and that's all right, too."
I think it's fantastic that one could be a politician regardless of their sexual orientation... I don't think it's gonna happen in backwater Philippines where the government is still, whether you like it or not, very homophobic.
follow me on Twitter