Christian Louboutin Men's Sneakers
Christian Louboutin Men's Sneakers
Shoe lovers, get that mastercard at three paces.
I'm sure you've seen some hot boys sporting around Christian Louboutin's famous studded black and white sneakers. But have you seen these gorgeous babies from his new men's collection? Leopard! Metallic glitter! Crystal!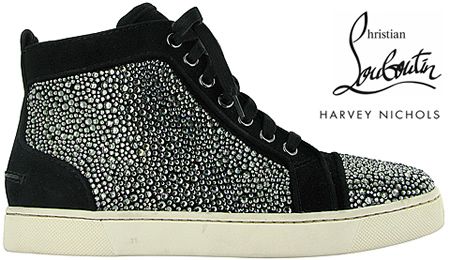 Leopard sneakers (£595), metallic sneakers (£440), crystal-studded sneakers (£1,535).
As much as I want to go for the leopard version, I must say I'm attracted to the crystal-studded one. Let's be honest here... I love shimmery, shiny things!
Just keeping it real, y'all, just keeping it real.
If you live in the UK, they are now available at Harvey Nichols.
follow me on Twitter