BROdarte versus Acne
BROdarte versus Acne
It's Sunday 4:55AM and I'm window-shopping around teh interwebs. I saw this interesting knit sweater by Swedish brand Acne. At US$234, I thought the price point ain't that bad.
Compare it to this Rodarte piece from last season. Or was it last, last season? Fashion moves so fast these days I have no sense of time whatsoever.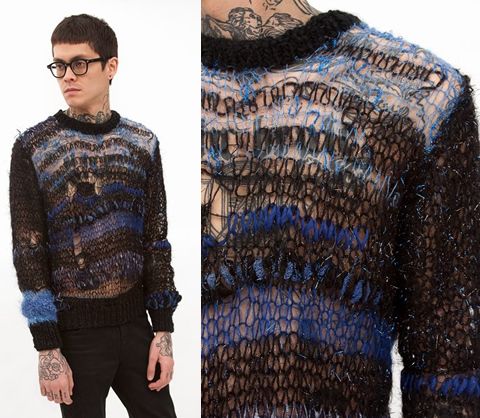 In spite of the massive online coverage received by BROdarte a few months back, why am I surprised Opening Ceremony is still selling that piece? Oh yes, the $2,800 price tag. DUH! Ooops, my bad.
Meanwhile, I've been told that Rodarte pieces, especially the knits, are hand-made. So...
Point to ponder.

photo credits: farfetch, opening ceremony

follow me on Twitter